Things to look forward to in 2021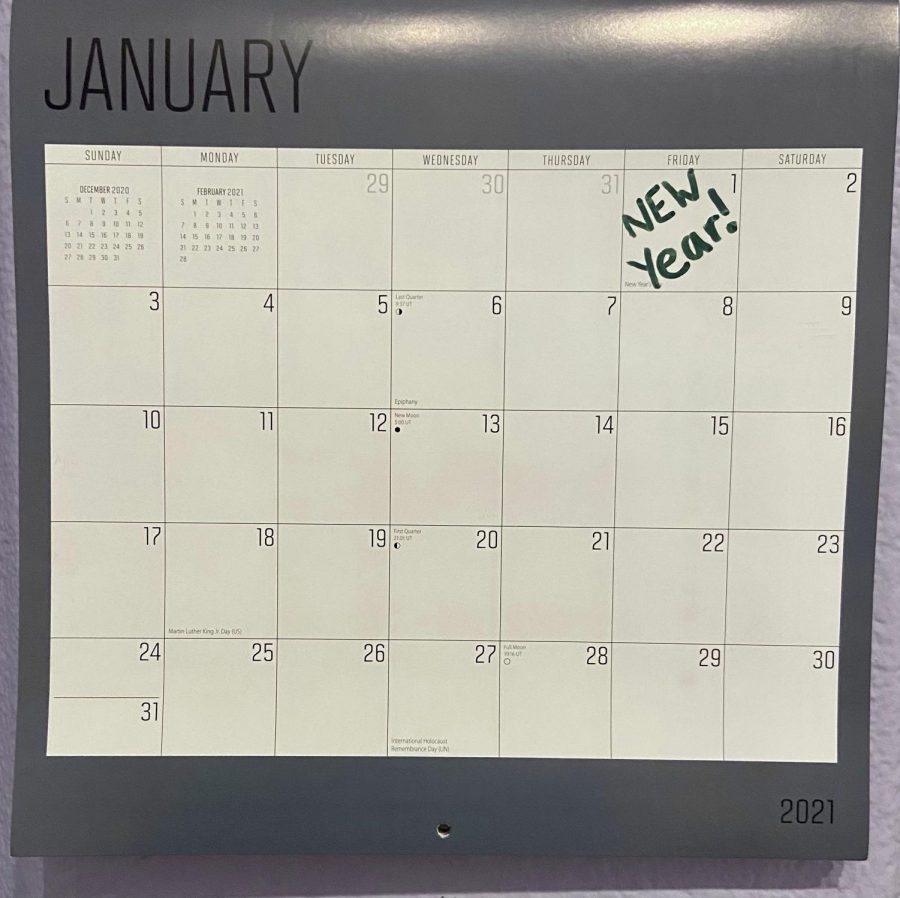 There's no doubt in anyone's mind that 2020 has been a crazy year. Between the pandemic, the election, and the raging fires, many of us feel like normal life has been turned upside down, and there are plenty of people who are looking to 2021 with hope that it will be a better year. But as the new year approaches, it's important to look at all the exciting things in store besides just the end of 2020. With that in mind, here are the top 5 things to look forward to this year!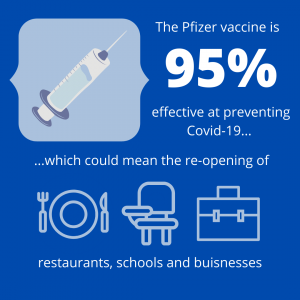 The COVID Vaccine 
Probably the most anticipated part of 2021 is the COVID-19 vaccine. For almost the entirety of this year, the Bay Area has been locked down due to the COVID-19 pandemic. Schools are shut down, restaurants are closed, and students are isolated from friends, family, and the outside world. 
However, there's a light at the end of the tunnel now that a vaccine for COVID is being produced and distributed. Health care workers will be on the front lines for receiving the vaccine, but hopefully, it will soon be distributed to regular citizens. With the vaccine on the way, many are certainly anticipating the return to life as normal—or, at least, as normal as life can be after so many months of disruption. 
Many have lost family or friends due to the pandemic, but as the vaccine is produced and the country starts to reopen, we can start on our journey towards healing. 
Movies and Entertainment
One of the worst parts of 2020 has been the overwhelming boredom in quarantine. Luckily, we will most likely see the re-opening of places like restaurants, amusement parks, and movie theaters. The production of many movies and TV shows has also been stalled due to the pandemic. 
Additionally, a number of highly anticipated releases are set to drop in 2021. The most prominent of these include Black Widow, Cobra Kai season 3, A Quiet Place part 2, In the Heights, and Raya and the Last Dragon. 
As things start opening back up, it's not hard to believe that sometime in the near future, we'll be able to see these movies in theaters again. People are no doubt anticipating the leisure that comes with a return to normalcy, as well as the escapism that movies and TV can provide. 
Beneath the Surface: Movie Production during a Pandemic
Produced by Jack Chen
High School Milestones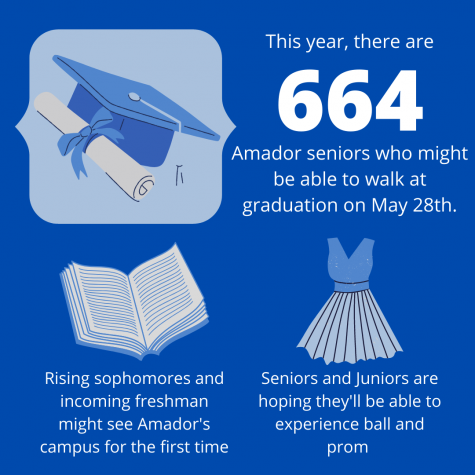 This year has been strange not only for the world, but also for the Amador community. High school milestones have been stalled or put off entirely, such as prom, ball, homecoming, and graduation. 
For freshman, it's been difficult to connect to Amador as a community due to the lack of school events. It's also incredibly difficult to connect to your classmates when there are no opportunities to get to know them. The possibility of returning to school, as well as the possibility of school events starting up again, provides hope for the future. 
Juniors and seniors are hoping that prom and ball won't be put off. Seniors are also very hopeful that they'll be able to walk at graduation and receive their diplomas the same as any other year. 
Even outside of school, there are a number of high school milestones that have been delayed, such as getting a summer job and learning to drive. Hopefully, students will be able to achieve these milestones in 2021. 
Beneath the Surface: Tips for College
Produced by Nina Moothedath
Music: https://www.purple-planet.com
2021 Olympics 
One of the many downsides to the 2020 year is the fact that the 2020 Olympics have been delayed. On the bright side, now we have the 2021 Olympics to look forward to. Taking place in late July of next year, the massive sporting event will be held in tokyo until early August.
Unlike most athletic or sporting events that have been held recently, audiences and crowds are most likely going to be allowed to attend the Olympics in person. This is a nice thing to hear considering the spectatorless seats in arenas for other live games.
The 2021 Olympics will certainly be a highlight of the summer season. Although it might look different than previous Olympic events, this quadrennial event is surely something to be excited for. 
World Expo 
Yet another delayed 2020 event was the World Expo in Dubai. Bringing cultures, inventions, ideas, and nations together, the World Expo will be an enormous showcase of technological and artistic developments from around the world.
After getting delayed almost a year, the event will last 2 months and run through the entirety of October and March in 2021. Parks, venues, groundbreaking inventions, national landmarks, mascots, diversity, and even food will be prevalent at the expo to present an overwhelming experience of arts and science.
Unfortunately, tickets sales have been delayed along with the expo, though when they do go for sale they will most likely sell out fast. No doubt this amazing showcase will be something else to see in the new year. 
2020 has been a year full of grief, fear, and heartache. As the Amador community mourns loved ones and lost time, it's important to remember not only the things we've lost, but also the hope for the future that still remains.