Hannah So, Lifestyle Editor
Today, Amador Valley's Donversity week kicked-off with a club fair that was held at lunch in the quad. "I was on the planning committee for the whole diversity week.... Read More »
March 2, 2016 • 0 comments
Will E.coli outbreaks destroy Chipotle?
January 8, 2016
Food recalls happen on a weekly basis, but when it's foods that come from multiple everyday food resources that the real problem begins. ... Read More »
Amador fully implements Naviance through college application process
October 12, 2015
Starting this year, Amador Valley is going to fully implement Naviance through the college application process for the first time. The change ... Read More »
October 12, 2015
    Amador Valley High School can now add another achievement to its list: hosting a TEDx event.     On September 17, school librarian Er... Read More »
View All »
Nicole Morote, Editor-in-Chief
For students who'd like to hone their skills in a certain area, the many ROP classes Amador offers are a great resource to start. Covering topics from health to cooking, these courses boast an impressive assortment of skills that can be applied to real life. Let's look at a few.
Read More »
June 3, 2016 • 0 comments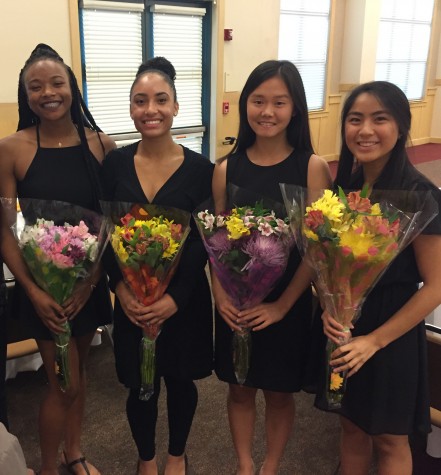 Sophomore advocates for AV diversity
April 29, 2016
Club Fair kicks-off Diversity Week
March 2, 2016
Amador's Fall Production Strikes Again
November 5, 2015
View All »
Danielle Klessel, Staff Writer
The beginning of the school year always brings a surge of excitement: new faces, new year, and of course, the beginning of football season. Amador Valley's varsity football... Read More »
September 4, 2015 • 0 comments
June 5, 2015
May 22, 2015
May 10, 2015
View All »
Advertisement - SNO Ad Network
Madhumitha Krishnan, Online Editor
George Bush's "No Child Left Behind" policy aimed to help every child have an education. This was, of course, by implementing new testing procedures. Children, starting... Read More »
June 6, 2016 • 0 comments
View All »
Polls
Loading ...
Recent Sports Scores
Friday, September 5

Varsity Football

AVHS 45 - Encinal 21

Thursday, January 1

Varsity Football

AVHS 47 - Washington High School 34