Esha Chawla, Staff Writer
This year, on April 23, 2017, 2482 students, parents, and teachers stood at the line near the Pleasanton Fairgr ounds to run the PPIE (Pleasanton Partners In Education) Race. ...
April 28, 2017 • No Comments
March 3, 2017
Donversity is just around the corner and this year it is going to be even bigger. This year's rally will have a wider variety of performances...
AV. Comp Civics takes the win– again!
March 3, 2017
Amador Valley's Competition Civics has brought home its third consecutive first-place win at States! After preparing for over five months,...
February 6, 2017
For the past five years, Mr. Doyle's Drawing 2 class has been assigned with the same task: illustrating their own political cartoons. It'...
View All »
Julia Green, Staff Writer
With the many wonders of social media can also come many indescribable horrors. In recent days, a string of heinous crimes have swarmed the news, beginning what many fear ...
April 28, 2017 • No Comments
View All »
Bliss Bergmark, Staff Writer
With only two games left in the regular season, the Amador Valley girls' lacrosse team finds themselves ranked top ten in the state. The girls' team, with a 15-3 reco...
April 28, 2017 • No Comments
Profile of Tennis Star: Eswar Ramineni
April 28, 2017
Profile of Badminton Captain: Jerry Ju
April 26, 2017
Splitting the Seasons: Why boys and girls sports seasons are split
March 31, 2017
View All »
Polls
Loading ...
Recent Sports Scores
Friday, October 14

Varsity Football

AVHS 24 - Dublin HS 7

Friday, October 7

Varsity Football

AVHS 20 - Livermore HS 21

Friday, September 30

Varsity Football

AVHS 0 - San Ramon Valley HS 40

Friday, September 16

Varsity Football

AVHS 21 - Cal High School 48

Thursday, September 15

Girls Volleyball

AVHS 2 - Dublin HS 3
Cathrine Lilja, Photo Editor
With our Election Day on the horizon, it's time to talk about who will be president of the United States. Quick recap of the Presidential Race- Secretary of State Clinton versus... Businessman Donald Trump?
November 9, 2016 • No Comments
The Green Scene- The Moon Landing Hoax
September 17, 2016
View All »
Sophie Clinton & Jordann Klein, Staff Writer's
GSA President: Hunter Schiller ('19) Vice President: Non-decided Treasurer: Non-decided Upcoming Events: Meet in the library Thursdays at lunch Teacher Advi...
September 21, 2016 • No Comments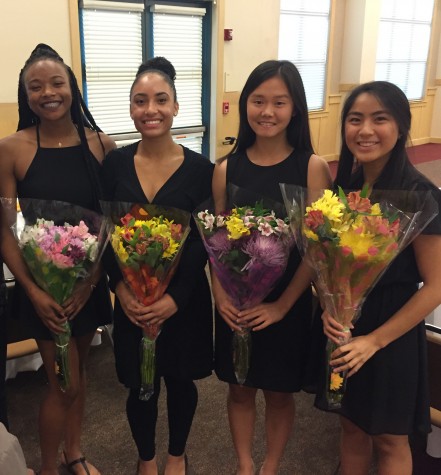 SEED Club: Sophomore advocates for AV diversity
April 29, 2016
Silent Spotify- Why can't students access the app on campus?
March 25, 2015
Fueling Passion- A Rise in Student Activism
March 25, 2015
View All »