AV senior Maddie Stokes starts her own jewelry business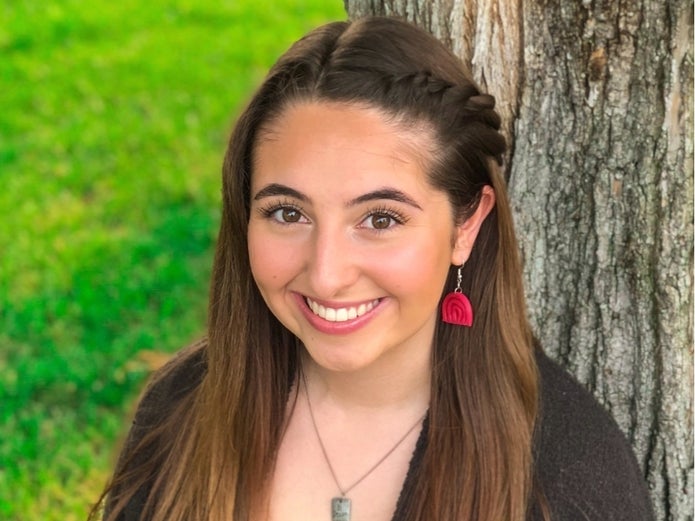 Shortly after quarantine started, Maddie Stokes ('21) started a business called Broken Earth Designs. It focuses on clay jewelry, a rare but fascinating field of art.
The stay-at-home order released in March may have ushered in a time of anxiety and uneasiness for us all, but as it continued, people quickly realized the boredom that staying at home brings.
"When shelter-in-place first began, we were limited in the things we could do… For quite some time now I have been really interested in clay jewelry. I decided to use this not only as a hobby, but a business opportunity," said Maddie Stokes ('21).
Maddie's passion for clay jewelry is also inspired by her family around her.
"I also come from a long line of artistic women. My great-grandmother was a painter, my grandma quilts, and my mom is a photographer. Given that I have the same creative gene they have, this is how I put my creativity to use," said Maddie Stokes ('21).
Now, Maddie is coming forward to voice her enthusiasm about clay jewelry.
"I would say that I have been very interested in it for a year now. At first I was only interested in purchasing clay earrings. However, when quarantine began I thought I would try making them myself," said Maddie Stokes ('21).
In her year of exploring this hobby so far she has learned quite a lot about it.
"Most creators, myself included, use polymer clay to make their jewelry. Polymer clay is a very pliable material. It's actually pretty easy to turn clay into jewelry, once you figure it out," said Maddie Stokes ('21). "There are various colors that you can buy and you can even mix colors to create your own unique shade. What fascinates me the most is that it is made from the earth because they come in all sorts of colors, not just earth tones."
Even as coronavirus continues to restrict "normal" life, Maddie has a few words of advice for those looking to turn their hobbies into something more.
"If you are passionate about something and want to turn into something more, such as a business, go for it! Life is short and you should follow your dreams, that is how you will fulfill your life. Of course there will be challenges, but you can do it if you work hard for the things you want. Also it is important to get to know as many people as you can in order for your business to grow. They will not only support your business, but support you through the process. Time management is also key when starting a business. Make sure to separate your personal life from your work life because it [can] lead to more stress," said Maddie Stokes ('21).
Maddie's business can be reached via her Instagram @brokenearthdesigns. If you're interested in ordering one of her products, you can find her at [email protected]