Garage sales in Pleasanton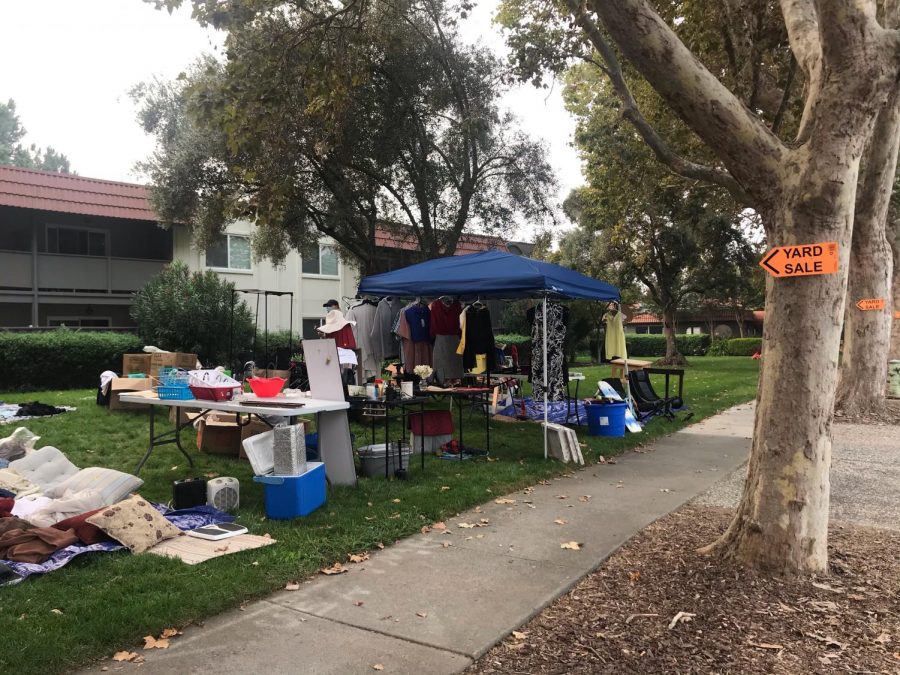 Garage and yard sales have been recently popping up around Pleasanton. It is a good sight to see after months of following shelter in place guidelines. However, some worries may start to arise concerning the sanitation and safety of outdoor sales.
"We are wearing masks and have hand sanitizer, and we are also just keeping our distance. Everybody's keeping their distance, and everybody's been pretty good about keeping it that way," said Dorthy Scull, a recent yard seller in Pleasanton. 
It seems that sales around the neighborhood have taken note of what local stores and shops are doing to stay open during the pandemic. This means that masks, hand sanitizer, and 6 foot distancing are required. 
"Well, we follow all of the protocols all of the stores do. We keep ourselves more than six feet away from each other, and we require masks to be worn if you are to come and browse our yard sale, so it's not really different than coming into a store," said an anonymous seller. 
Despite taking the same safety precautions that stores and shops do, garage sale attendance has been lower than average during the pandemic.
"I think (attendance) is a little less than in the past, but people are coming. Though, I think that there were more people before," said Scull.
Things are slowly going back to "normal", as more and more shops and restaurants are becoming accessible. As long as safety protocols are followed, events like garage sales can continue to take place.