'Keeping Keep with the Kardashians' ends after 20 seasons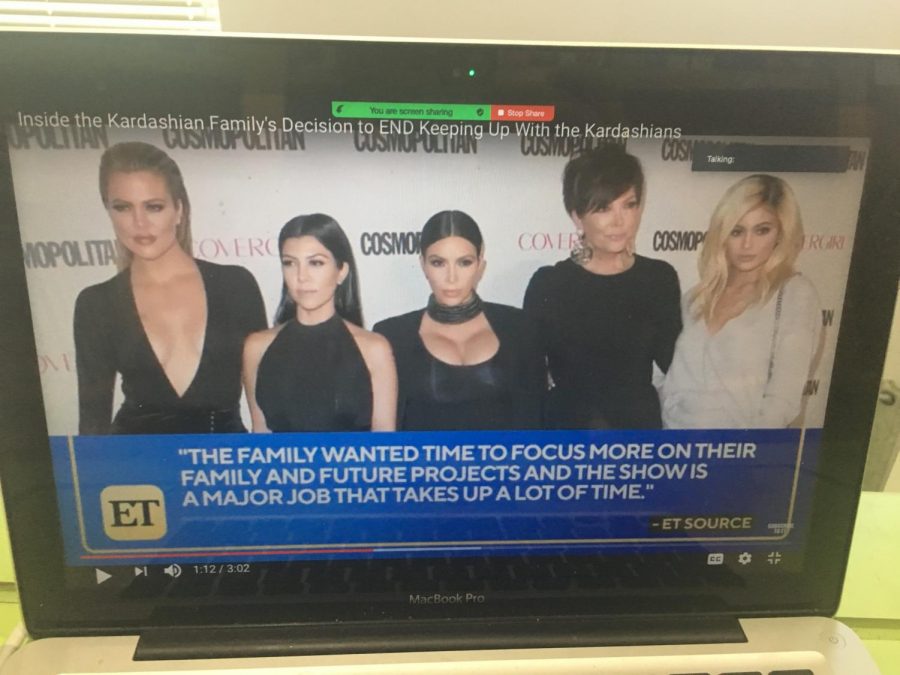 Sharan Robinson, Staff Writer
October 8, 2020
Keeping up with the Kardashians has entered its 20th and final season. The show has kept viewers entertained for the past almost 14 years. Both the Kardashian-Jenner family and the fans have graciously accepted the end of the show after it's long run.  
In an instagram post Kim Kardashian announced their final season. 
"It is with heavy hearts that we've made the difficult decision as a family to say goodbye to Keeping Up with the Kardashians," said media influencer Kim Kardashian. 
Many of the family members have the same sentiment, a feeling of sorrow yet acceptance. 
The ending of the show was warranted because the family doesn't want to extend the contract with E!, the cable channel hosting the show. 
Some speculate that it may be because less people are tuning in to watch the show when they have other mass entertainment that they don't have to wait for. 
"I am so incredibly grateful to everyone who has watched and supported me and my family these past 14 incredible years…This show made us who we are and I will be forever in debt to everyone who played a role in shaping our careers and changing our lives forever," said Kardashian.  
This is the show that turned the Kardashian-Jenner family into international celebrities and some members of the family into millionaires all the while also supporting their fashion brands. 
For example, Kim Kardashian's net worth is an estimated $900 million and she also has her brand KKW Beauty and Skims. Kylie Jenner has an estimated net worth of just under $900 million and her fashion company Kylie cosmetics. 
Khloe Kardashian is worth $40 million. While Kris, Kourtney and Kendall all have a net worth between 39-29 million dollars. 
Fans and critics on twitter alike were polarized in their reactions to the ending of the show. While fans were sad and some even  wanted a continuation, the critics expressed joy over that show's end. 
Amber Davis on Twitter expressed her frustration with the ending of the show "No one speak to me, my day is ruined #KUWTK". 
Though it is ending, the fans will have to just watch the last season and enjoy it to the fullest. Speaking of which, what is it going to be about?Season 19's description was "Kardashians tackle COVID, pregnancy and more". 
Whatever it is about, the show was one of the hallmarks  of american television and should be respected as such.