Two major civil rights leaders pass away on June 17th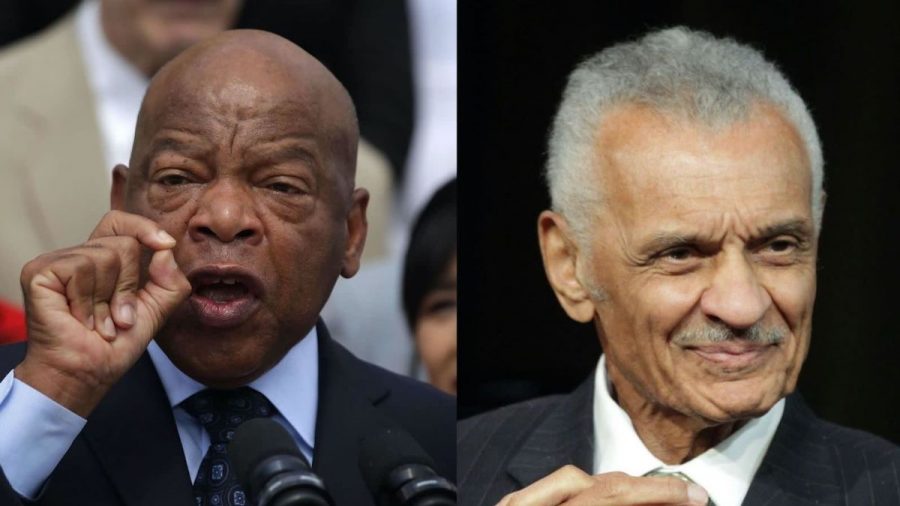 Two major civil rights leaders, C.T. Vivian and John Lewis, passed away last Friday, June 17th. Both men fought for equality alongside Martin Luther King Jr. during the civil rights movements of the 1960s, standing up against racial injustice through nonviolent protest.
The impact of their deaths is heavy on the hearts of all Americans, especially those continuing the long-lasting fight for equality.
Despite occurring on the same day, the deaths of these men were unrelated. Lewis died at the age of 80 after losing a battle with cancer, and Vivian passed at 95 due to natural causes.
After the events of the Civil Rights movements, John Robert Lewis stayed involved with politics and justice, eventually becoming a Georgia congressman in 1981. Lewis was an inspiring and ethical man who believed in building America into what he called "The Beloved Community".
Lewis was dedicated to fighting racial inequality throughout his young life. He participated in the Freedom Rides of the civil rights movement, and despite the consequences that came with his passive resistance—including multiple arrests—he continued to risk his life and freedom for his cause.
Lewis became known as one of the big leaders of the movement. Throughout his career as a congressman, he continued to push for greater racial equality. 
Lewis's fellow civil rights activist, Corty Tindell "C.T." Vivian, was another influential leader during the civil rights movement. He and two other ministers created the Nashville Christian Leadership Conference, an organization that helped organize numerous sit-ins and civil rights marches.
During his lifetime, he created two more anti-racist organizations: a college readiness program for students who were expelled from school for fighting racism, and an organization to monitor the Ku Klux Clan. Vivian was awarded the Presidential Medal of Freedom in 2013 by President Obama. 
The deaths of these two men are a particularly devastating blow amongst modern civil rights protests. As activists continue to fight racism and police brutality, now more than ever we must remember the contributions of people like Lewis and Vivian.
The work of these two men will not be forgotten, and the bravery and resilience they showed will continue to inspire those who follow in their footsteps.