Tragedy hits Pleasanton with first homicide case since 2012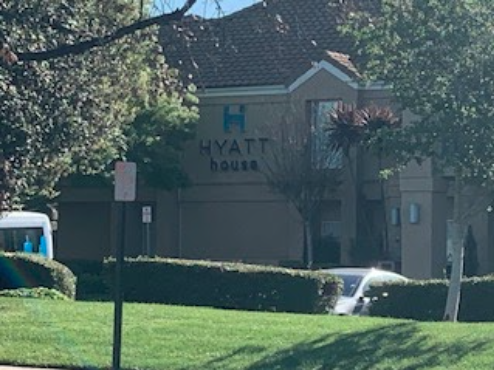 On Wednesday, April 15, a 19-year-old Amador alumni Jackson Reese Butler was reportedly murdered in the parking lot of the Hyatt House Pleasanton Hotel.  Officers arrived at the scene at around 8:21 and found him suffering from stab wounds as a result of a fight that involved two others who fled the scene.
Butler unfortunately succumbed to his wounds at Eden Medical Center in Castro Valley. The following Friday morning, Police identified the victim and gave details about suspects of the murder.
"One was a black male, 16 to 20 years old, standing 5-foot-6 with a skinny build wearing a gray beanie and black sweatpants. The second suspect was also an African-American male, 16 to 20 years old, standing 5-foot-8 with a medium build, round face and black hooded sweatshirt," said one officer involved.
The suspects were soon identified and arrested a week later on On Wednesday, April 22. The suspects' are ages 17 and 19. The 17-year-old suspect's name was not released and is being held at Alameda County Juvenile Hall. Both are currently awaiting trial in mid-June. 
"An altercation ensued and Butler was stabbed several times. Detectives are investigating the possibility of drug sales activity, but this motive has not yet been confirmed." said Lt. Erik Silacci.
The 19-year-old suspect was identified as Amador alumni Isaiah Joeseph Howard and he is being held at Santa Rita Jail with a $40,000. If convicted for their charges, this will sadly be the first homicide in Pleasanton since 2012.
Before his passing, Jackson Butler was an international judo competitor and a former Amador Valley High School Student, where he was a varsity wrestler, well liked, and will be deeply missed.
"Class of 19', I knew him a bit, he was pretty chill," said Shaunak Mitra ('20). 
Some who knew Jackson have given positive testaments to his character.
"Jackson was, at heart, a good man, and he would always bring smiles to his friends faces. And now, in our hearts and memories, he will remain that way forever," Mehmet Aktas ('20). 
This is still an ongoing case, as the suspect's trial is set for mid-June. Anyone with information regarding the case in general can contact Pleasanton police Det. Tony Repetto at 925-931-5288 or [email protected].
May Jackson rest in peace.