Suhani Singhal creates "1000 Bits of Hope" to inspire girls in CS
Visit 1000bitsofhope.org for more info!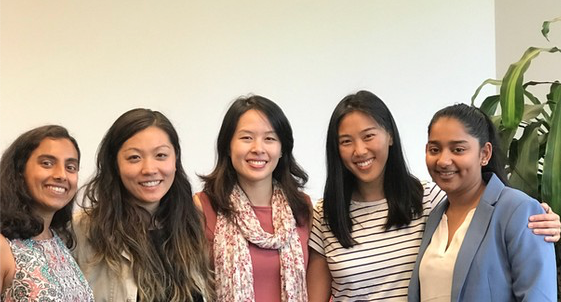 AV junior Suhani Singhal ('21) created her project "1000 Bits of Hope" to inspire young girls to pursue computer science, and increase the amount of women currently in the CS and tech field.
1000 Bits of Hope's primary purpose is to encourage and excite girls in the Bay Area about computer science.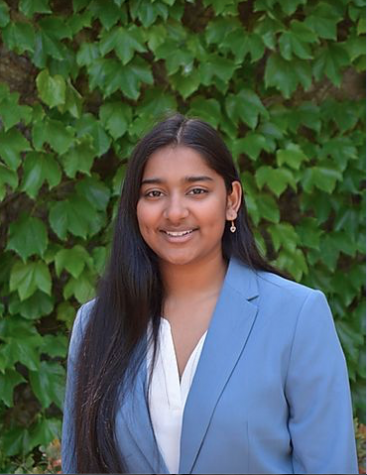 "The point of the project is to give girls inspiration and access so that they can start their own computer science journeys. I did a lot of research, and I created the project to give girls an opportunity to meet models and see that they too can join the field one day, to give them that confidence," said Suhani Singhal ('21). 
Currently, there is a significant lack of female representation in this area of expertise, but Suhani is working hard and doing her part as a CS student to change that. 
This project was created to be Singhal's Girl Scout Gold Award, however the computer science fanatic has decided to dedicate more time to her mission, and develop "1000 Bits of Hope" to a larger and more advanced extent. 
"It all started I think because I am a girl scout, so I love to give back to the community already. The previous year, I had taken AP computer science with Mr. Hansen, and I loved the class. I'm super lucky that we go to a high school that offers that class, because so many high schools don't," said Singhal. 
A large part of the project is the "Super Bytes" video series that can be found on the project's website. This consists of seven videos that feature female experts in computer science, as well as women who are currently putting their degrees in CS to use in the real world.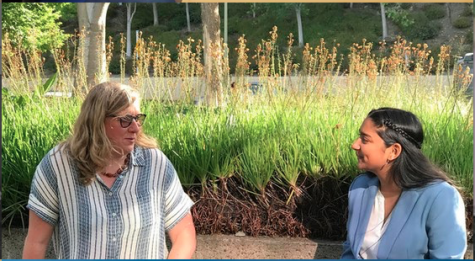 "It was especially cool to meet Sarah Clatterbuck, the director of engineering of alternative monetization at YouTube. Her whole mission is to create technology for people who have disabilities. She is actually, I believe, one of Time magazine's 50 most influential women in the world. I found her story incredibly inspirational, as I know so many other girls will too," said Singal. 
Suhani has revealed that there are more interviews in the works that will soon be released to the public, so keep an eye out for more engaging content!
Another aspect of Singhal's mission involves face to face engagement. She has held two events already that both have served to educate young girls in the area about computer science, but also allow others to meet experts and ask questions about the field. More events are currently being planned. 
Suhani Sighal is one of many AV students who are working hard to keep Amador smart and strong. For more info, please reach out to [email protected], or visit the project's main website, 1000bitsofhope.org.