PUSD Dismisses School Though mid-April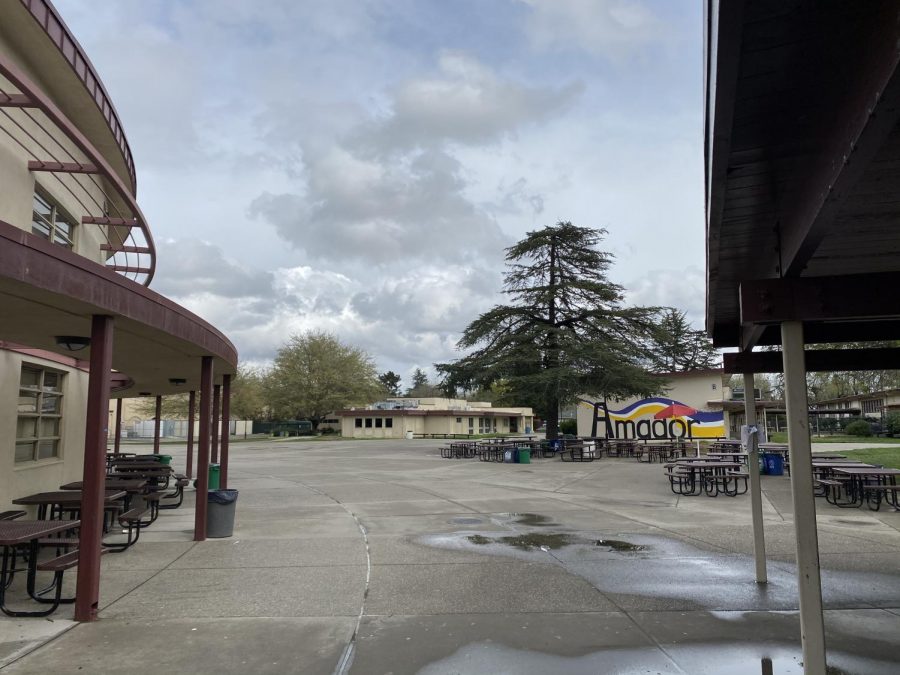 In light of the COVID-19 outbreak, with the 18 cases in Alameda County and 273 reported cases in the Greater Bay Area, Pleasanton Unified School District made the executive decision at an emergency board meeting on Friday, March 13, to move to solely online learning and dismiss all Pleasanton schools until the tentative date of April 14. 
Yesterday, Monday, March 16, was the first day of the PUSD school dismissal and while students were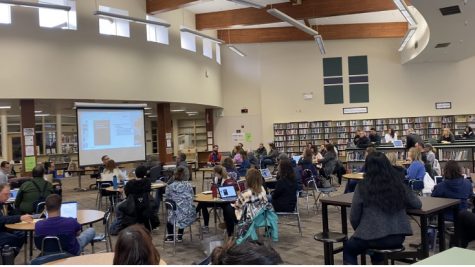 at home, away from school, the Amador teachers returned to campus to work on moving their classes completely online.
All teachers have created or will continue to use Google Classroom as a platform to receive instructional schedules and assignments from their teachers.
Teachers have scheduled "office hours" when they will be able to answer questions or concerns from students either through email or a video-chat application called Zoom. Zoom may also be used to watch teacher lectures or work collaboratively with other students.
In addition to the Online Learning information, students will also be receiving emails from AVJournalism. The AVJ students will be continuing to run AVtv to help get important information to students and bring some normalcy to the time spent at home. (Click here to see Monday's show.)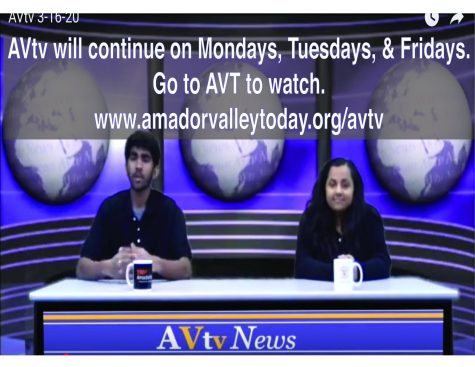 In these weeks ahead students must adapt to become successful online learners. Click here to access available independent learning resources.
By Wednesday, March 18, students should be notified if there are any materials that will be necessary to have at home during these upcoming weeks. Students will also be told when and where to obtain them. All information about this will be sent out through students' school Gmail, so it is critical that students check their email regularly.
Due to the online format of learning, if students need a Chromebook or WiFi hotspot to access remote learning materials, the District is committed to providing families with the needed devices. WiFi hotspots should only be requested if a student or family does not have an internet connection at home. Students will receive an email when the device is ready to be picked up at the District Office (4665 Bernal Avenue). PUSD plans to begin distribution this week. To request a Chromebook or WiFi Hotspot click here.
Next Monday, March 23, remote learning begins for all PUSD students and will continue until after Spring Break. Information regarding assignments, online lessons, when, how, and where to turn in assignments, and all the other  "need to know" information will be shared prior to Monday, March 23.
As of right now, following Spring Break on Tuesday, April 14th, we will plan on continuing the remote learning unless the Alameda County Public Health Department notifies PUSD differently.
Read about the PUSD emergency school board meeting that led to the school dismissal here.