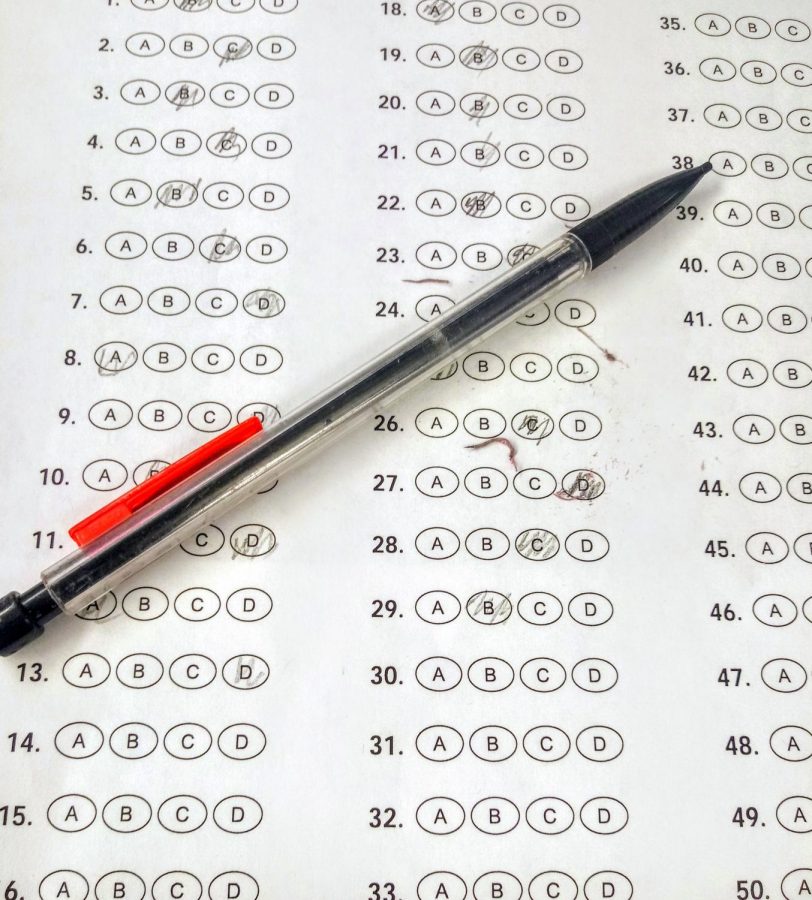 Mandatory testing after school shouldn't be a problem
February 24, 2020
Whether it be a mock AP test or a common makeup, mandatory after school testing is something nearly everyone has to suffered through. Yet in a world where busy students are the new norm, these tests often clash with students' other activities, leading to the question of whether or not after school testing makes sense.
For AP students at least, these exams can prove to be especially vital. After all, AP classes are ultimately just preparation for the AP tests. These tests often last for three hours, far longer than a single period. Thus, teachers often hold out-of-school tests so that students can get used to the strenuous time constraints.
"As far as AP classes go, it's extremely useful to have a simulated exam experience to feel what that exam is really going to be like. Particularly for sophomore classes, like AP World, it's very useful for sophomores to go through that and to see how rigorous of a time commitment it's going to be," said AVHS APUSH teacher Mairi Wohlgemuth. 
The difficulty lies in reconciling these tests with the extracurriculars common for high school students today. According to the US Census Bureau, about 57 percent of students between ages 6 and 17 participate in afterschool activities.
"Lots of students have other prior commitments, like for example jazz band, and they often can't skip without punishment," said Xiuyuan Qiu ('21).
Most students agree that both teachers and students have a responsibility to make some sacrifices, as far as scheduling goes.
"Personally, I think it is fair for teachers to take kids out of school to take a test, because I feel like students should be willing to take that extra step to go take a test," said Cassy Ying ('21). "In some cases, like my finals when various band students [went] to Chicago, the teachers organized various times for students. This is a bit of a unique example, but… it shows that when there are lots of students that need to attend an out-of-school test, and there are many schedules to take into account, teachers [can] be more flexible."
Of course, certain situations are different from others and require creative ways of approach.
"There are exceptions for certain schedules. I think to say it's an absolute requirement for all students to attend on one date isn't very fair [because] there's always exceptions. I wouldn't have a problem with telling a kid to miss piano practice, but I wouldn't expect a kid to miss their job," said AVHS AP World History teacher Chris Murphy.
The key lies in being reasonable. When an out-of-school test is coming up, teachers ought to provide advanced notice, and from there, it's up to the students to reach out if there is a conflict.
"Students should email as early as possible, probably a week before, to work out the scheduling issue and resolve it," said Xiuyuan Qiu ('21).
There's always a compromise that can be made, and it's guaranteed that finding that compromise will make the lives of all parties involved easier. So students and teachers, here's your PSA of the day: communication is important. Let's not be afraid to step up in the future.