AV teachers bring the holiday spirit back to Amador!
AVJ takes a closer look into different classrooms on campus, and what teachers are doing for the holiday season!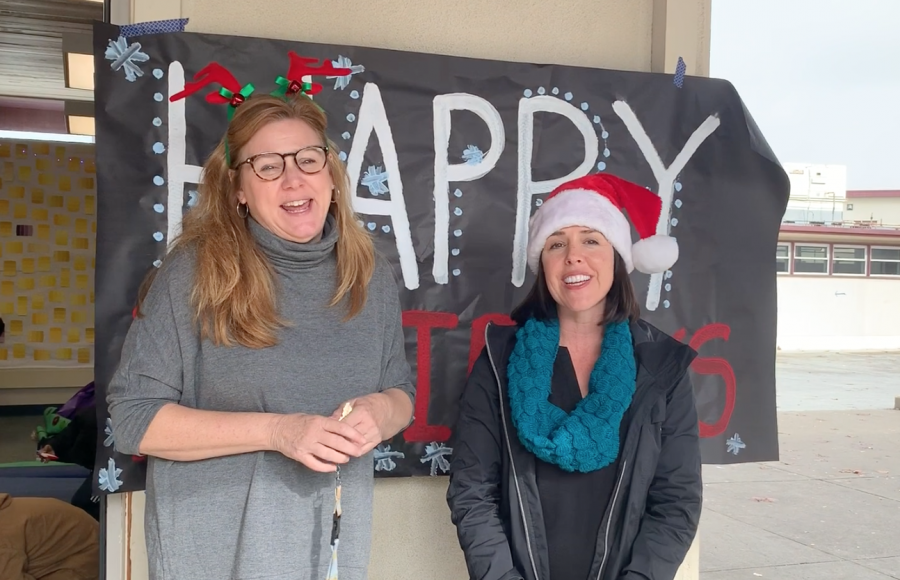 This December, AV Teachers made a conscious effort to close the year off with several spirited activities for their students. As finals approach and stress levels rise for both teachers and students, a break from the regularly scheduled class can be a blessing.
Across departments and weeks, teachers provided sometimes small, sometimes big festive activities for students to partake in and enjoy as they muddle through the busy last month of the year.
Amador's two Leadership teachers, Sarah Marek and Amy Suto, put together several spirited outlets for students this holiday season. Their door decorating contest provides a festive touch to the whole school and is a fun way to de-stress in the hectic month of December. Additionally, they organized a holiday spirit week for students in the week of the second week of December, one of which was Friday's "pajama day," making for an overall festive atmosphere at Amador!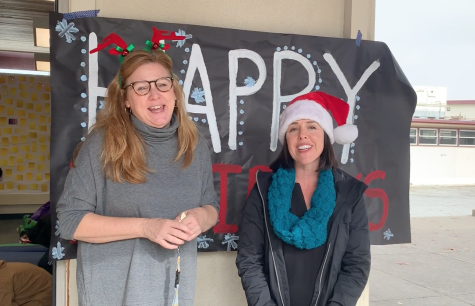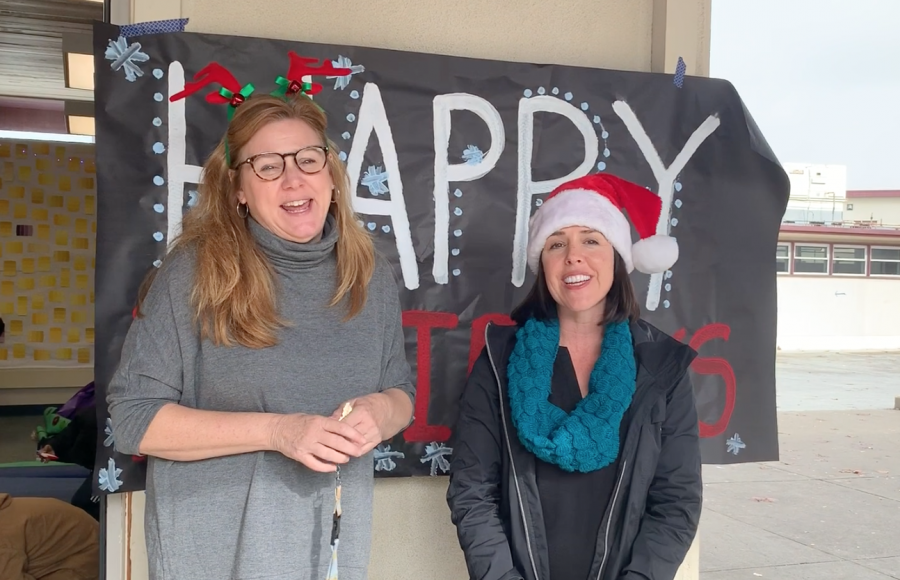 Math teacher Gauri Reyes was one of the teachers who participated in leadership's door decorating contest. But her classes took it a step further with the invitation to add math jokes for any student in her classes and the ultimate plan to decorate the door like a present. Colorful and spirited, Gauri Reyes's door embodied the spirit that Sarah Marek and Amy Suto hoped the contest would bring to Amador!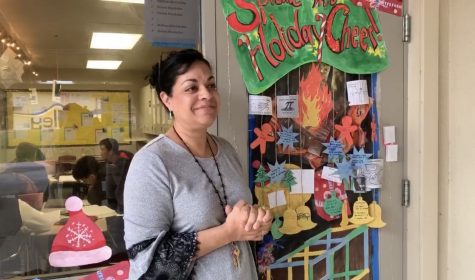 Social Studies and Economics teacher Delise Anderson organized a comprehensive review and fun activity for the end of the year; her students incorporate the history they learned this past semester into a parody of a holiday song to perform for the class. 
"I incorporate this kind of activity because it's fun! I think it gets to  showcase student talents, particularly because so many of my students are so talented in so many different avenues. It's a really fun way for them to showcase where their strengths are above and beyond the content that they know," said social studies teacher Delise Anderson. 
Also celebrating this holiday season was Brandy Barnett, who conducted multiple holiday activities. Some of her labs in AP Chemistry were particularly festive; students were able to make silver ornaments and personalized snow globes with chemicals and reactions.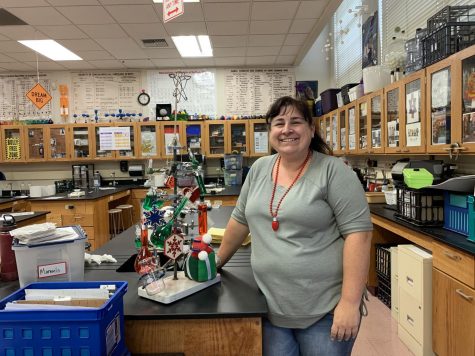 "It was really fun to have a day for everyone to relax and enjoy the labs. They were optional but almost everyone did them because they were fun and interesting," said AP Chemistry student Katelyn Donn.
Capturing the chemistry class's spirit is Ms. Barnett's "chemistree", which is made of various pieces of equipment and science-related tools. 
"It's just fun getting in the lab and doing stuff, making stuff, building stuff. It makes [the content] more interesting than just sitting and looking at papers," said AV teacher Brandy Barnett.
AV Japanese teacher Rieko Murphy and her students organized a holiday party where they brought in Japanese and Asian foods, such as aloe water, homemade mochi, and angel food cake. As a much needed break from the stress of finals, her classes watched a Christmas movie in class. She also described how the Japanese celebrate Christmas.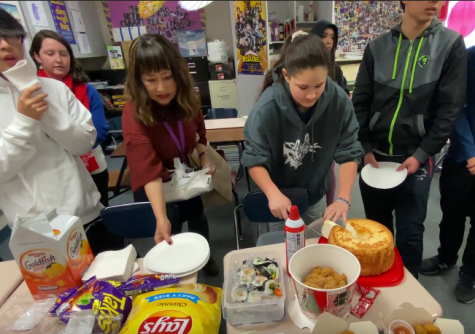 "Only 2% of Japanese are Christian, but a lot of them still celebrate Christmas with Santa and holiday spirit," said Rieko Murphy. 
Science teacher Clif Simms made the day just a little brighter for the students passing by his class by setting up large inflatable holiday structures, such as Santa, reindeer and a Christmas tree. For the past few weeks, several students have come to take pictures in front of the display, even stopping by after school to compliment Simms for the effort he put in to putting them up.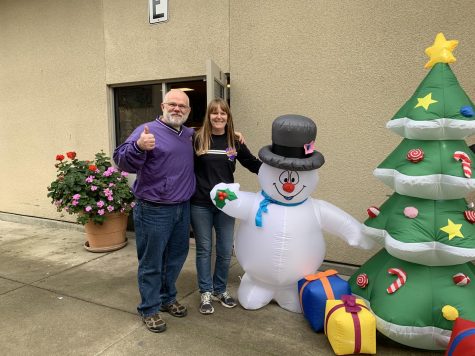 "On Thanksgiving, my wife went to get the Turkey, and I thought 'I should get the Christmas stuff out!' and so I brought it to school and put it out!" said Simms. 
Simms later revealed that since his kids had grown up, he had no use for the inflatables, so instead of throwing them away, he thought to bring it to school for the students.
Other teachers around school are doing similar activities for their classes. Judi Morton's class, Culinary teacher, currently in the middle of a project using gingerbread to make festive structures for the end of December. Music teacher Mark Aubel is caroling during finals in his choir classes for teachers who requested them to come in sometime in the last hour of the finals day.
 Of course, these teachers are not the only ones who are bringing some holiday festivities to school for their students. Many of them are aware of the stress that finals and end-of-the-semester activities bring to students, and have been consciously trying to help their students through it. Thank you, AV Teachers!