Amador Pool Closed Indefinitely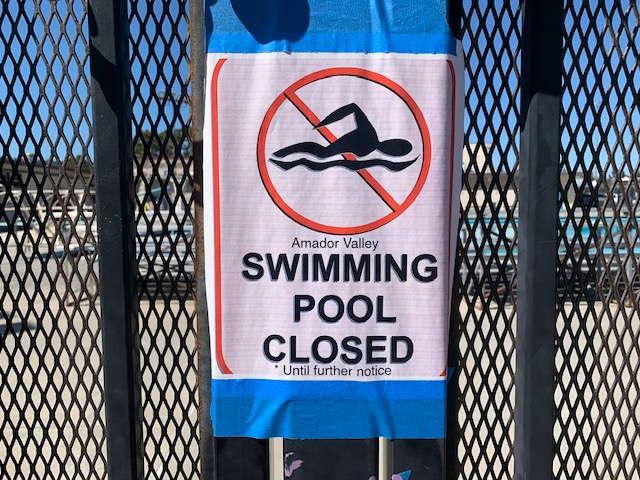 On Friday, September 20th, Amador Valley's administration said that the Amador Valley pool has been closed down indefinitely, slowing all water sports and activities to a halt. 
After talking to the Head of Facilities, Micheal Jaramillo we learned the source of the problem lay in a broken water pump which has been a persistent problem since June this summer. 
 Although a forman attempted to fix the pump, the problem only became worse and the pump was damaged beyond repair. With a water polo tournament scheduled to take place this Friday, the Amador Water polo team was forced to move the tournament to the Wave in Dublin. 
"I'm disappointed because sometimes on Fridays we did workouts in the pool, I'm going to miss those especially on the hot days. I think the pool should be fixed quickly because Water Polo needs the pool for practice and I want to swim in the pool again," said one of Amador's Baseball members, Nathan Reimer ('21).
With indefinite closure expected, Water Polo player, Kyle Wallace ('21) told us, "I'm annoyed because we can't practice during the week, we may have to find another pool, and  I'm worried our performance will be affected. I think we will still do fine in our tournament next Friday but we may be under conditioned," said Kyle Wallace ('21), a member of the Water Polo team.
The closure of the pool will be affecting many activities including the upcoming water polo tournament, and with no scheduled reopening there may be complications arising from this new situation.