99.7 NOW at Amador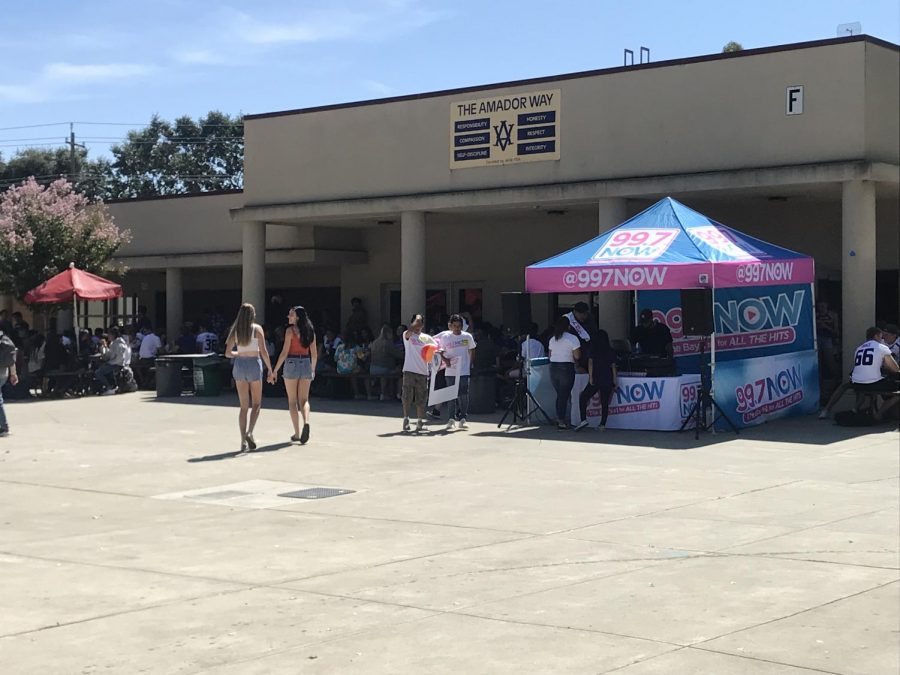 The bay area radio show, 99.7 NOW, came to Amador on Friday, September 13 at lunch in the quad to engage with Amador students with fun music and activities. This event was put on by Amador Valley Leadership and gave the students a fun and engaging experience at lunch.
"I thought it was cool that we had the music. I think we should hold these kinds of events more often, but not at lunch. Maybe at things like Pigskin, after school, dances or something," said Sam Brunner ('21).
The Pigskin Classic, which will take place on September 20 at Amador football's next home game, will showcase Amador's variety of activities and clubs to parents and students who are coming out to support the football team. Holding these fun events beyond the confines of the quad and at events such as Pigskin and our dances would surely be well received by the student body.
"Amador should have some kind of event (like this) every Friday in the quad," said English teacher and Leadership advisor Sara Marek. 
Music blasted and beach balls were being hit from table to table all throughout lunch. Beach balls from the event were still being seen in many 5th and 6th period classes on Friday. Leadership plans many fun events throughout the year, and they've always been a hit for teachers and students alike. 
There's no doubt that Leadership has more amazing events planned for the rest of the school year, and if the beginning of this year is any indication, they're something for all of us to look forward to.