Major Repairs Needed For The Amador Theater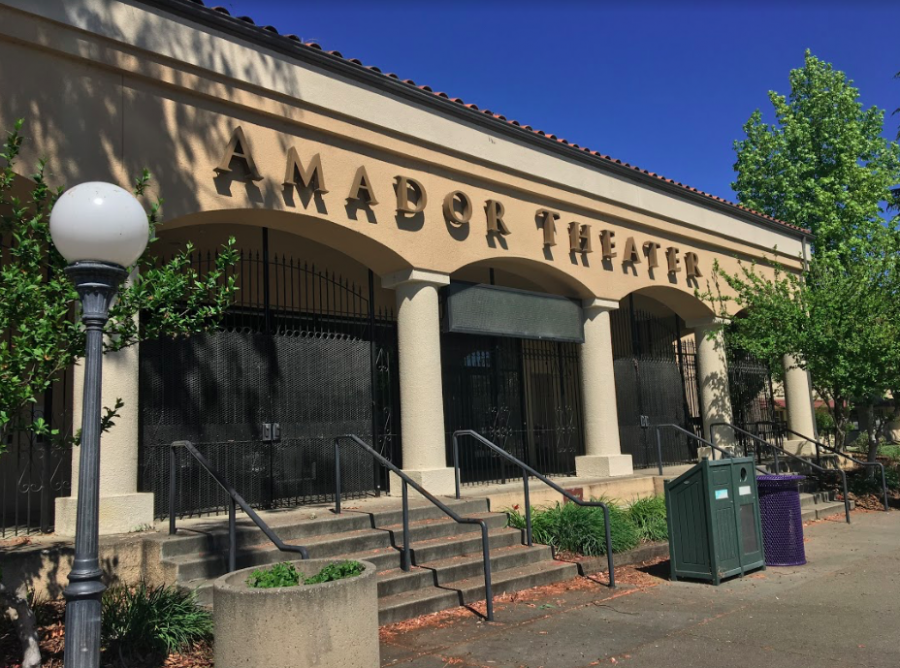 Milli Patel, Staff Writer
May 20, 2019
The Amador Theater is one of the oldest buildings on the Amador campus, but it's also one of the buildings in desperate need of repair.
 Though the land the theater sits on is owned by the PUSD, the theater itself is owned by the city.
 After opening the much smaller Firehouse Theater in downtown, the city seemed to lose interest in caring for the much-larger, but older Amador Theater.
"The Amador theater is home to many performances every school year that are put together by various groups around campus, including Mr. Amador, orchestra, band, drama, and choir.       
The theater is not actually owned by the school, but many of the school performances take place in the theater. It is an ideal location for events because it can seat 600 people and tickets raise a large portion of the funds for these shows.
In an investigation by the city into the facility itself, they found that the emergency exit at the top floor of the theater was unstable. Right now, if people try to climb down the stairs, the entire staircase would collapse. As of now, the top balcony has been closed off for repairs.
The repairs needed for the theater specifically affect the AVHS music program, as it is commonly used to hold school performances.
"At the rate they are going, it is going to be several years before we can use the balcony again. This is a huge burden on the entire music program," said Amador music director Mark Aubel.
With 230 less seats, the theater will not have enough room for the projected audience numbers and with less ticket sales, the less there is regarding funding for the performances.
In one meeting, it was proposed that the city give or sell the theater to the school district, so they can use the theater for the schools.
What's most frustrating for Amador and other PUSD schools is that the city won't give up the theater, but it doesn't look like it wants to fix it either.
This year, for the district musical, fewer ticket sales for the 6 shows resulted in a loss of $22,000. If the balcony is still not open next year, there may be no district musical next year.
For the orchestras, bands, and choirs, their concerts will be held at the Bankhead Theater in Livermore, which will cost an additional $4,000+, and will also require them to transport all of the percussion to Livermore.
These issues will continue until the city of Pleasanton makes a decision about the fate of the crumbling Theater. The fate of many PUSD Arts programs seems to be in the hands of the city.