Boys Volleyball Won NCS- When Revenge is Sweetest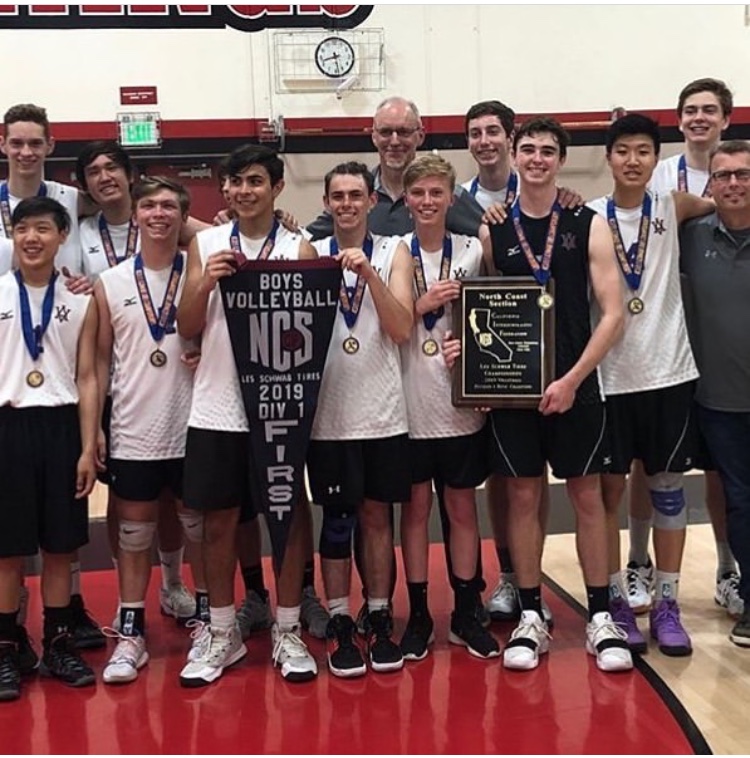 Elizabeth Kostalnick, Page Editor
May 15, 2019
This past week, Amador Boys Volleyball won the NCS Championships against Monte Vista High School at Monte Vista High School in San Ramon, California.
While the first games against Monte Vista resulted in a loss, the comeback game that really mattered pulled through winning Amador the NCS Championship title yet again.
This season, while the boys team did not win League, they were able to pull out an outstanding win against Monte Vista who was ranked first in league while Amador was ranked second.
"This season was very fun but a little scary sometimes. We did lose to Foothill High School which was disappointing and the losses to Monte Vista were overall very exciting. Going into NCS finals I wasn't expecting a win in 3," said Megan Bouchard ('20), coach assistant of the team.
The overall league record this year for Amador Boy's Volleyball team was 15 wins to only 3 losses and an overall record of 27  wins to only 7 losses. Comparatively speaking Monte Vista's overall record this season was 17 wins to 1 loss with an overall record of 22 wins and only 4 losses.
"I'm really excited for next year. We are losing some great seniors, but we still have a great group of underclassmen right now who are just going to get better," said Megan Bouchard ('20).
Nationally, Amador's Boys Volleyball team is ranked 34th for Boys Volleyball teams and 27th in the state of California. Coming back from a loss against Monte Vista, taking the NCS title was a great victory.
Amador is very proud of their Boys Volleyball team and are looking forward to next year's season as well!