AV Earth Week A Success!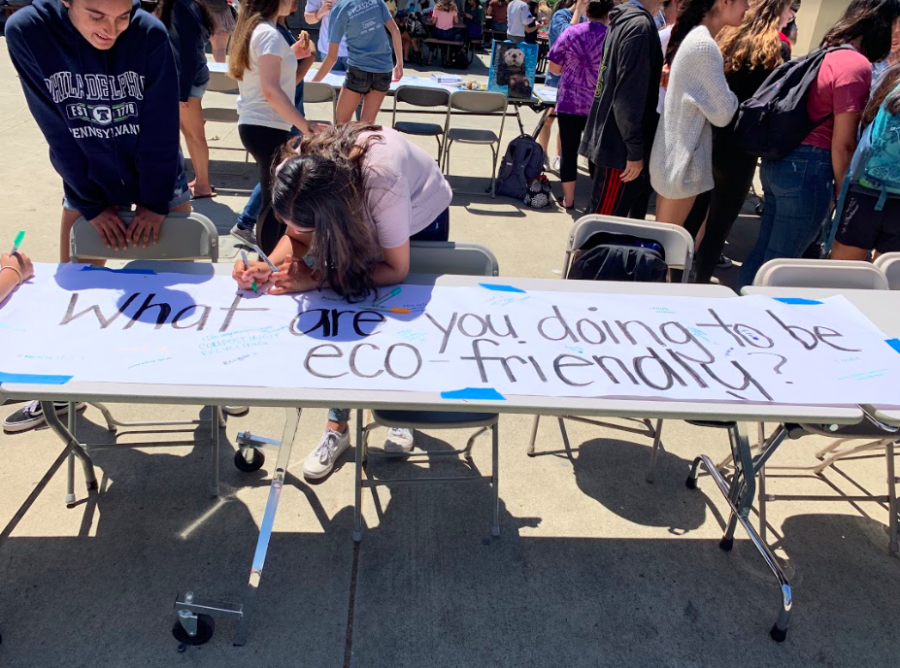 Elizabeth Kostalnick, Page Editor
April 29, 2019
Monday, April 22, kicked off a full week of Earth Day celebration here at Amador. Students were welcomed back from a long weekend through fun games in the quad while being encouraged to wear either blue or green in support of Earth Day.
At lunch,students were able to participate and take part in not only educational games, but were able to walk around the tables set up in the quad featuring articles on conservation, marine life and pollution, and how to make Amador a more eco-friendly place.
"We want to raise awareness about what you can do to impact the environment and the effects of climate change. So we have signs for people to answer things on, information stations, and games to educate people on the environment," said Ela Kulkarni ('21).
The different activities featured at lunch will be happened through Thursday last week. All the activities hosted during lunch all pertain to educating students more about the environment. Activities included, environment trivia for a prize, painting rocks for campus beautification, selling of plants to promote home gardens, etc.
"We are having students learn about conservation and educating them through games and pamphlets," said Lauren Londoño ('19).
All events at lunch were put on and led by Leadership Student, Lauren Londoño who also organized planting flowers around campus.