Video Editing Club Here at AV!!
Elizabeth Kostalnick, Page Editor
March 26, 2019
Many people may not realize that as well as having a Video Production class at Amador, the school also does in fact have a club dedicated to the art and talent of Video Editing.
From sharing edited videos to perfecting their skills in online forums like Final Cut Pro, this club has everything from how to's to projects students can work on.
"We're currently working on bands 90th anniversary video. It's a montage of everything that's been going on with band," said Bella Mayo ('20).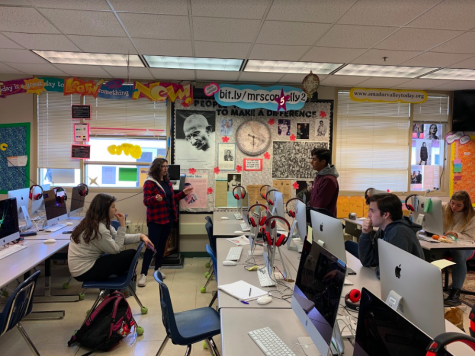 This project is just one of the projects this club has been working on. Many students that take part in this club also belong to the Video Production class. However, every skill level is welcomed and encouraged to come and join in the fun.
"The montage is portraying the whole 90 years of the program and what it will entail in the future and what the program will become," said Ivan Arzola ('20).
Projects that these students share stretch all the way from short film documentary types, to fun filled light hearted projects that everyone will enjoy.
Some of the students films that have been shared in this club have also been submitted in competitions for video production.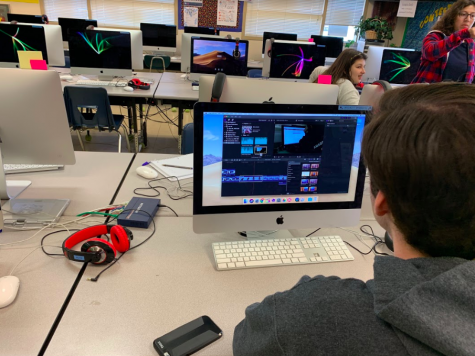 Video Editing is just one of the many real life skills employers are currently looking for in potential employees. Being able to edit a video and use platforms like Final Cut Pro and InDesign is part of the movement in the future. 
This club fosters that type of creativity allowing people to share their videos and teaching others how to use these programs as well.
Video Editing Club meets in room J-4 every other Wednesday and is open to every Amador student.