School Board Amador Valley – Character Trait Awards
Elizabth Kostalnick, Page Editor
February 27, 2019
Last night, February 27 2019, the School Board held a meeting at the School District Office. Those at the meeting were not only Amador faculty and administration, but many other students from the Pleasanton Unified School District, including our very own Linzee Alcaide ('19).
The event was held to recognize and award the students. Linzee was nominated for the character award, "Honesty." In order to get this award, a teacher or the administration has to nominate a student.
These character awards get given out to students attending any school in the Pleasanton Unified School District and is presented at the board meetings held.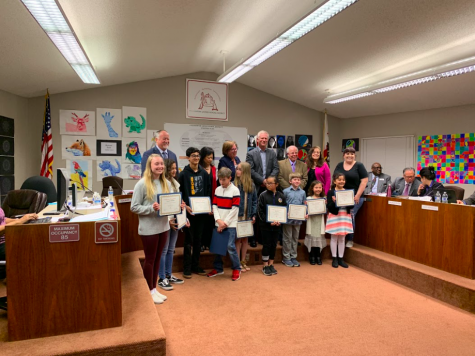 "I got nominated by Mrs. Grewal, and she wrote a really nice statement about me that was read aloud and was there to take pictures of me getting me award for Honesty. I am really grateful to Mrs. Grewal and the AV administration for all their support. This was a unique experience and I am happy I got to partake in this," said Linzee Alcaide ('19).
Addyson Mapes ('19) was nominated by Amador Administration for a similar award back in September. Addy was recognized for the character trait Responsibility.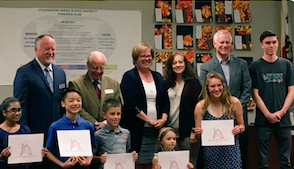 "I was honored! Winning the Responsibility Award was very humbling to me. It reminded me that what I do at school and outside of school matters," said Addyson Mapes ('19).
Pleasanton Unified School District board meetings are held every other Tuesday at the district office and character trait awards are given sporadically throughout the year.
We would like to congratulate Linzee Alcaide and Addyson Mapes for her achievement and administration for their continued efforts on making Amador an amazing campus for everyone.