1920's Day Recap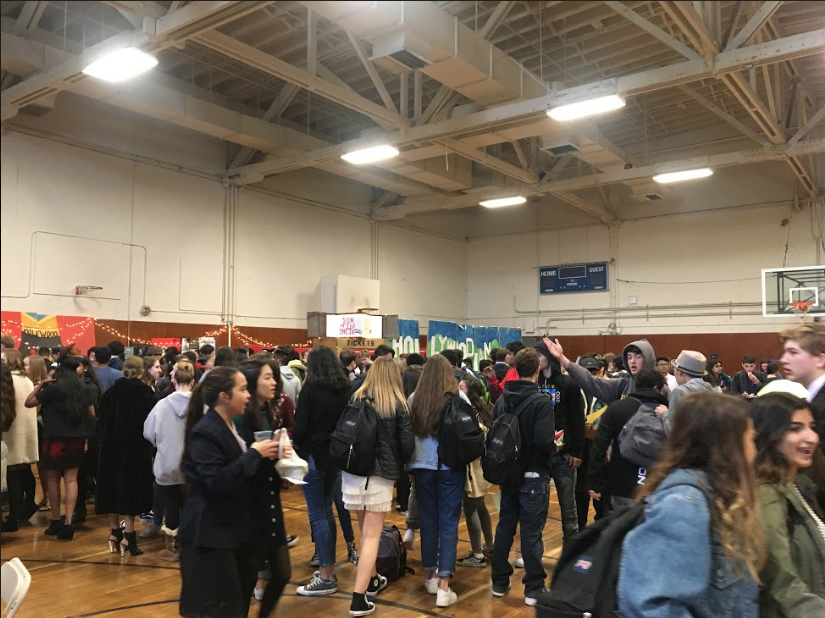 Garrett Alsup, Staff Writer
December 7, 2018
Every year at Amador Valley, juniors partake in a day of fun, creativity, and entertainment, celebrating and recreating the time f the 1920's.
This year, 20's day was postponed to after Thanksgiving break due to the fires. Still, this didn't stop teachers and students to putting on a great event. The festival was held during lunch in the small gym and included games, trivia, and food. Each corner of gym was used to represent a different view of the "Roaring 20's." The areas included Hollywood, New York City, and Washington D.C.
For the Hollywood themed portion of the gym, there were many different booths that portrayed famous actors and movies during the era. Some of the posters included descriptions of famous actors, and the booths included students acting out scenes from different types of movies.
"My favorite part of the gym was the Hollywood set because there were people doing Slap Stick  humor which was really funny to watch. It also felt althentic becase there were many different rooms that showed old Hollywood, said Julian Koste ('20).
The New York City themed area of the gym was a fan favorite for many as students supplied hot dogs for all attendees. Additionally, the area was decorated as an urban area with many buildings, and it conveyed the feeling of the area well with tall structures surrounding you as walk in and out of the booth.
"I worked as a hot dog stand vender in the New York area. Everybody loved the stand, especially since the hot dogs were free," said Conner Copenhagen ('19).
Students and US history teachers also expressed the day outside of class by dressing formally such as dappers and flappers. Some teachers represented famous icons in the 20's such as Mr. Bauer dressing as a baseball player from the era.
Every year, this event is held, and every year it is just as exciting as the last.