Embracing the remaining moments: AV seniors camp at Pinecrest Lake
Piling into cars together, Amador Valley seniors arrived at Pinecrest Lake last Sunday and Monday with friends and camping supplies for a last trip together. With Monday being senior ditch day, seniors were able to enjoy nature without school in mind.
"Preparing for senior camping was honestly pretty stressful especially since there weren't a lot of parking spots and the campgrounds were two and a half hours away. We started planning when it was announced and had to organize who was going to get food, supplies, and tents but it still ended up being kind of last minute," said Grace Lee ('23). 
AV seniors were able to find a variety of activities to spend their time together with around 200 campsites at Pinecrest Lake. 
"We went to the lake, it was a bit of a hike, we made camp fires, we made s'mores and we also had grills so we could make food, we had speakers, there were a bunch of games and people were singing along," said Julia Carter ('23). 
From hammocks to vans to tents, seniors bonded in the campsite as they were all willing to help each other out for tents, food, and camp fires.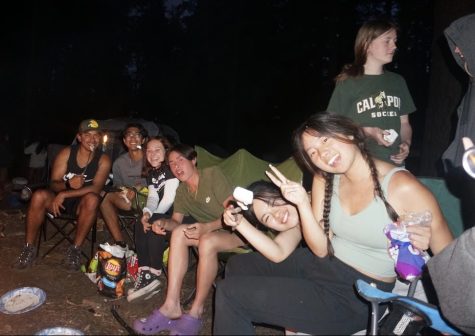 "It's really nice to feel like a connected class especially when you've known everyone for at least four years and some since elementary school, it's such a nice feeling especially towards the end of the year," said Carter.
With the senior sunset, baccalaureate, and 2023 senior graduation ceremony left, many seniors were able to reconnect with their peers before moving on to the next stage of their lives after high school.
"Senior events, like camping, are a really good chance to have the most fun you can in your last year of high school and enjoy the time left together before we all go our separate ways," said Lee. "I know for me it was really fun because I talked to some people at camping who I hadn't talked to for years so it kind of gave me a chance to reconnect with people."
Leave a Comment