Trump immigration policy disbanded: How has perceptions surrounding the American Dream evolved over time?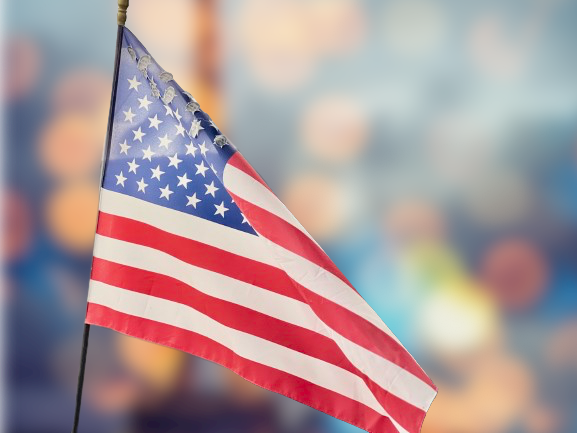 Following COVID concerns in 2020, the Trump administration enacted Title 42, a temporary measure to slow down immigration, especially across the US-Mexico border. 
The measure prevented illegal migrants from requesting asylum on the grounds of stopping the spread of COVID-19. 
"It was just as arbitrary as Trump's travel ban on Muslim majority countries in 2017. They wanted a reason to shut immigrants out, and they found it," said Iranian-American immigrant Sara Farahmand. 
In total, about 2.8 million migrants did not receive asylum despite requesting because of Title 42. 
The Biden administration sought to take down the program, favoring a more systematic approach to asylum seekers, but was prevented from doing so in 2022, as some feared the annulment of the title would result in a catastrophic wave of immigration. 
"Those that think that immigrants will pour over the border are the same people that were talking about the caravan in the 2018 midterms, and the caravan was much smaller than it was made out to be. People only talked about it to fearmonger," said Farahmand. 
In fact, immigration along the border has been down since Title 42's expiration on May 11.
In the place of Title 42, the Biden administration is committed to a rehaul of US immigration policy. Although asylum seekers will not be as discriminately rejected as under Title 42, the policy is much more expansive–and strict. 
"The asylum bans were cruel and illegal [under Title 42], and nothing has changed now," said ACLU attorney Katrina Eiland in a public statement. 
Specifically, the administration plans to prevent migrants who traveled through multiple countries before arriving in the US if they did not try to find residence in those countries, a move that commentators criticized as, in the case of Latin American migrants, certain regions of consecutive countries are too dangerous to remain in.
Those that came to the US illegally will be deported regardless of their home country's proximity to the US, with the administration planning to move non-Mexicans back to the US-Mexico border from which they came. 
"The reason we came here is the same as those on the border today. They want a safe home to live in freely, but now they're under attack. The immigrant dream is being snuffed out," said Iranian American immigrant Mahmoud Hassanpour. 
Those on the border, predominantly Latin American migrants, flee some of the most dangerous regions in the world, with many not having time to risk their lives for paperwork. With the Biden administrations measure's on immigration, life as a displaced person is harder than ever.
"In a community as diverse as Pleasanton's, we need to remember the value of generosity and opening our doors. Just like how America gave many of us a chance, we should give the same chance to the people of the future," said Hassanpour. 
Leave a Comment