A look back at the AVtv Halloween Favorites
Every October, Amador's journalism class goes out searching for Pleasanton's haunted stories to share with students. From mysterious deaths in historical buildings to ghostly occurrences on our own campus, Amador's journalists have uncovered all sorts of spooky histories from around town.
"In 2011, when we first turned AVtv into a broadcast news show, the kids were really excited to make all these fun segments. And so, they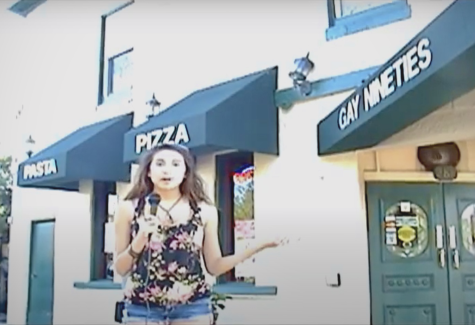 started making the halloween segments right away that first year and they were a big hit with the viewers," said Wendy Connelly, the Amador journalism class advisor.
Hearing the stories first-hand and going to experience the eerie setting would leave a strong impression on anybody, especially when strange things happen during the visit.
"There're two [stories] that stand out in my mind most. The first is when we had to come onto campus because we heard all these stories about a ghost in the D-building. We came on campus at 9:30 at night, and the whole filming process was just freaky. We'd hear weird steps and no one would be there. Lights were flickering— and they were only flickering if we turned our cameras on. It was actually pretty scary, so that wa the last time I agreed to come to school and film late," said Connelly. 
Of course, there's more to AVtv's Halloween editions than just including spooky segments. The show producers enjoy having the opportunity to play around with special effects and even introducing new anchors such as Jerry Bones.
"There's a lot of brainstorming that goes into planning and producing Halloween shows. We like to have out producers collaborate to think of ideas that're new and fresh every year. But we also have some classic traditions that we bring back annually." said AVtv Editor in Chief, Renna Popli ('23).
Despite some unusual experiences, the stories about Pleasanton's haunted histories are thrilling to hear about— for both the journalists who go looking for stories, and the students who listen to them.
"The Halloween period of AVtv was very fun for me. It allowed me to exercise a lot more creative energy when producing the show and making the segments. And Jerry Bones was definitely a product of that creativity," said former AVtv Editor in Chief, Jeanette D'Addabbo.