Food Review: KFC Beyond Fried Chicken
Following the trend of plant-based food taking over fast food chains, KFC presents their new beyond fried chicken for a limited time. Beating their main competitors in the race for a Beyond item, KFC shows great consumer awareness with this timely product.   
The Price
The cost of six beyond nuggets reasonably comes out to $6.99. Compared to competitors, it does have a steep price tag for a mere six nuggets, as 10 piece McNuggets are priced at $4.49. But compared to other KFC menu items, such as the 3 tender meal at $8.39, it appears this exclusive item is seemingly reasonable.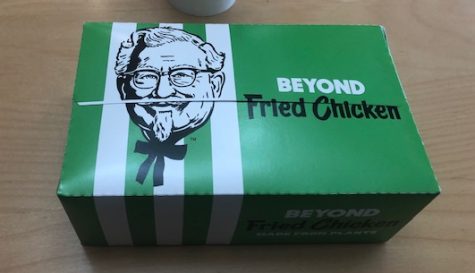 The Presentation
At first glance, the beyond nuggets look like regular chicken nuggets. It is packaged in a rectangular box, and opening the box reveals the mouthwatering nuggets and a savory aroma. When torn open, it did not have that stringy pull comparable to a KFC tender, but still looked somewhat similar and appetizing for fast food.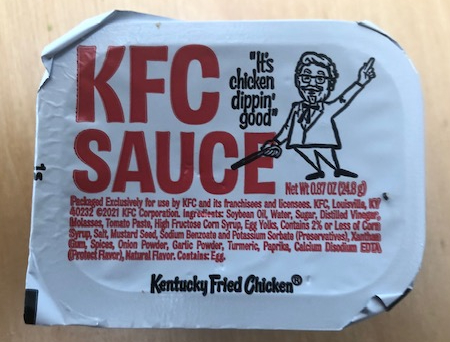 The Taste
The most important metric for these Beyond nuggets is the taste. The outside breading has a light, but crispy exterior. Biting into one, first comes the crunch, then the "meat." It has more of a chew than a chicken nugget, but the texture and flavor is resoundingly similar, especially when paired with the KFC signature sauce.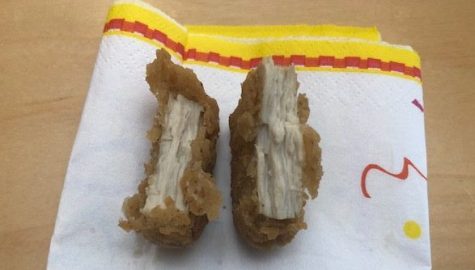 Did it fool me?
The first few nuggets I consumed are pleasantly extremely similar to chicken nuggets. After eating a few more, I began to notice more of that chew coming from the beyond meat. While everything else is almost identical, that extra chew gives it away. I knew to expect something different, but this one aspect wasn't drastic at all. 
The Verdict
Overall, KFC did a good job with their beyond nuggets. While they don't taste exactly like their regular chicken, it is a reasonable substitute for people who don't consume chicken. Unfortunately for vegans, the nuggets are fried in the same oil as the chicken, which seems counterproductive. Personally, I will stick to their regular chicken, but I wouldn't mind eating their beyond nuggets from time to time if they decide to keep them on the menu.