Key club has Fall Rally North at Six Flags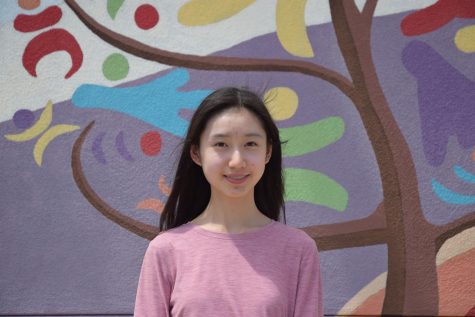 More stories from Mandy Wong
On Saturday, October 23rd, Key Club, with the mission of making "the world a better place through service," traveled south to Six Flags Discovery Kingdom for the annual FRN.
"FRN stands for Fall Rally North [and] the whole purpose is to raise funds for the pediatric trauma program. We do this by doing cheers and spreading spirit with all the other clubs in the division and in the region, which is from all over California," said Key Club president Lois Hong ('22).
Two years ago, many Key Club members had to miss FRN because it was held the same day as Amador's homecoming. Last year, due to COVID-19, coordinators had to cancel the event.
"It was my first time [actually] attending FRN. I didn't really have any expectations but I knew it was going to be really spirited. The best part was definitely the rally," said Key Club secretary Zayna Azimi ('22).
Amador's Key Club came ready to showcase their cheers during the rally, which kicked off at 11 AM.
"We had three spirit socials before our rally, [where] our division, which consists of schools like California HIgh School, Dougherty Valley, Dublin High School, Amador, Monte Vista, and a few more other schools, basically met up and practiced our cheers. These were the rehearsed cheers we did at FRN," said Hong.
FRN is the biggest gathering for Key Club, typically pulling in members from all over the west coast. Though there was still plenty of opportunity for socializing, the number of attendees dropped significantly compared to previous years.
"In our specific rally, there were about 150 people. Normally we have people from all over the country, because our key club [division] is consisted of California, Nevada, and Hawaii, so because of COVID, I think a lot of people from Nevada and Hawaii weren't able to go, and a lot of people weren't able to travel up from like Southern California," said Hong. 
Still, organizers and attendees kept COVID-19 safety in mind. In informational emails, District Lieutenant Governor Joyce Tong said "proof of full vaccination or a negative COVID-19 test within 72 hours of FRN will be required… No exceptions!"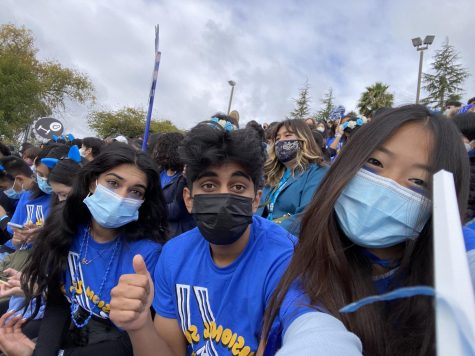 "They really made sure people kept their masks on and covered their entire nose and mouth," said Azimi. "In [the] past FRN people held signs like "hug me" so obviously they couldn't do that."
After the rally, attendees were free to enjoy all the rides the park had to offer. 
"I just really encourage people to join this club, and FRN really just showed how fun and spirited this club can be," said Azimi.
Leave a Comment