On the Border: Traditional Treats You Can Make This Halloween
As the new autumn season falls upon Pleasanton, everyone is getting into the Halloween spirit. With such a festive atmosphere having taken hold, people are decorating their houses, carving pumpkins, and most notably, making traditional foods from scratch. 
"Special foods remind us of special holidays because more than the costumes or parties, food brings people together and shares spirit," said April Gong ('23).
Along with desserts traditionally associated with the fall season, including pumpkin pie and candy apples, there are many cultural foods from countries all around the world that anyone can make. We set out to try Huesos de Santos, a long established Spanish staple during Halloween, as well as Dalgona Honeycomb Candy, a Korean treat.
Huesos de Santo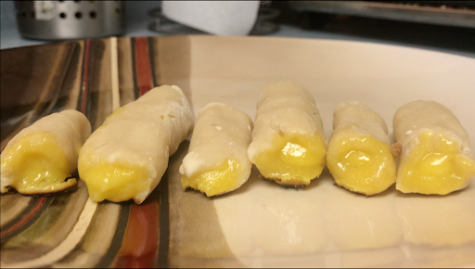 Huesos de Santo, also known as Saint's Bones, are traditionally eaten on November 1st on the Spanish holiday "All Saint's Day," which is dedicated to commemorating loved ones who have passed.
The name of this tasty treat is derived from the resemblance of the tube-shaped sweets to bones, a prime symbol of respect for the dead in Spanish tradition.
The outer "tube" of the dessert is made from a marzipan paste consisting of a blend of almonds and sugar. This is kneaded and flattened to form a dough, which is then cut and rolled into small tubes. After filling them with a sweet egg filling, they're ready to be served. 
Dalgona
With the rise in popularity of the new hit television series "Squid Game," Dalgona honeycomb candy is an iconic traditional candy featured in the show.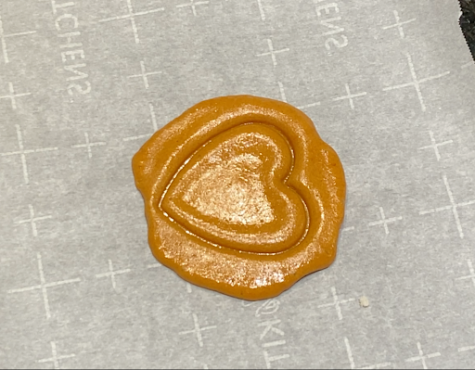 "After watching Squid Game, I wanted to try making the honeycomb candy since it seemed simple and fun. I think it might be a popular Halloween treat now since the show is so popular," said Sarah Zhang ('23).
As many people consider emulating the show's characters and costumes for Halloween, Dalgona has become a popular treat for many to try and make themselves this Halloween season.
The Dalgona itself is made by caramelizing sugar in a hot pan, where baking soda is then added to form the hard consistency of the candy. After adequate cooking time, the mixture is then flattened into a circle and left to cool.
A stencil of a shape such as a heart or triangle is fitted into the candy while it is still warm; in Korean tradition, cutting out the inner shape with a needle is known to be a fun yet difficult game for children to play.