Back to school night is tomorrow – and it's virtual again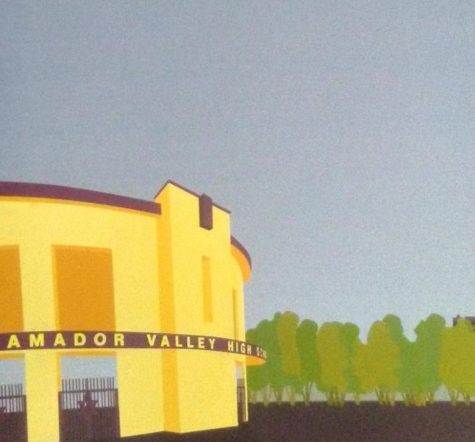 Amador may have reopened to students, but not to parents. Like last year, this year's back-to-school night will be held entirely virtually.
Parents will watch introductory videos teachers filmed for each subject they teach. Culinary teacher Julia Ford put together a short video using Wevideo, but acknowledges that it would not be the same as having parents visit her room.
"They don't get a chance to see the inside of the classroom which would probably be helpful for them to understand what we're doing," said Ford. "I just did the Screencastify and Powerpoint and I showed my Google Classroom."
Especially as students returned to classrooms this year, many parents feel it would be valuable to sit down at desks and hear from teachers like their child does.
"I would prefer in-person," said a parent of an Amador junior. "You get a chance to actually meet teachers, meet other parents, as well as go with the students, so I think it's an overall better experience."
In-person Back-to-School Night isn't only valuable for parents, but Amador teachers as well, who benefit from meeting parents face-to-face on Back to School Night.
"As inconvenient as it feels to work a full day and then come back, it always is a nice, pleasant evening and helps me feel better about what I'm doing with kids. Parents are always supportive," said AP Statistics teacher Matthew Kelly. "Just talking in video, it's completely impersonal."
However, the virtual event and pre-recorded videos offer convenience and accessibility, especially for parents who may have other obligations.
"Some parents I know, they are busy with jobs, so it might end up being more beneficial for them," said Ford.
Though a virtual back-to-school night may have shortcomings, teachers have worked hard to make the event one that parents still find insightful.