Visual arts persevere through the pandemic
Despite the pandemic, visual arts are continuing strong on and off campus. As the saying goes, the show must go on.
On campus
Music
Musicians at Amador are showcasing their spectacular performances on Youtube and have gained recognition for their work.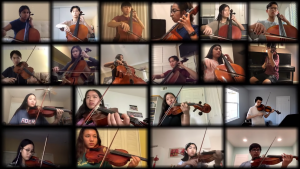 "We had some really cool things happen. We made a video – "Glory to Hong Kong" – and that went viral in Hong Kong," said music teacher Mark Aubel. "We got a hundred thousand views. That was pretty exciting!"
Compared to performing live, releasing videos has advantages including increased accessibility and being able to watch and replay performances. Additionally, it allows the program to take advantage of technology.
"For instance in my choir, I don't have as many guys as I do girls so what I can do digitally is put the balance of the guys up. I can push their volume up and balance out the choir that way," said Aubel.
Orchestra and choir are currently working on a virtual winter concert. Members of marching band have also practiced in person with special precautions, such as wearing masks designed specifically to be used by instrument-players.
The music program hopes that in 2021, they will be able to more safely perform outdoors in front of a live audience, but for now, they will continue to utilize virtual platforms.
Drama
The struggle also extends to drama students, who have had to display their performance skills virtually.  Because of this, students have not been able to obtain the experiences that make theater unique. 
"Teaching drama during remote learning is challenging. Students can get the basics but do not have the advantage of performing on stage in front of an audience. We do the best we can but it is not the same," said drama teacher Lynn Kirksey.
However, this has not stopped them from expressing their creativity, as students have participated in activities that allow them to put on a performance.   
"We have done a few improv games, watched a play, presented short skits, reported on famous actors and designers, mime, did a radio play etc," said Kirksey.  
Photography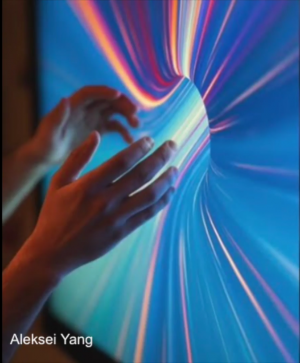 The pandemic has also changed the ways in which photography students learn the craft, as they are not able to engage with peers and take part in projects.     
"Through Zoom, we share our photos and learn about the history of the inventions and processes. We've learned about photographers and we take class time to do "treasure hunts" to go "find" a photo and come back to download it on a slide show," said photography teacher Merilee Fisher.
Nevertheless, students have found ways to pursue this at home. While it's not the same, it still allows them to practice their photography skills.
"I have switched to digital instead of traditional film. So students are shooting with their phones or digital cameras," said Fisher.
Art and MuSICK Festival
Leadership has further encouraged students' artistic and creative sides through virtual events like the Art and MuSICK festival.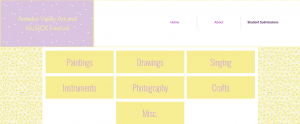 "We hosted the festival last year, with popup tents and a stage. This year we created a website so we could still give students a platform to express themselves," said ASB task leader Noah Marek ('21).
Dozens of students submitted eye-catching drawings, paintings, photographs, and more. Their works were compiled  online, much like a virtual art gallery.
Off campus
Regardless of the difficulties brought on by COVID-19, students have also found ways to continue their arts outside of school. Students in dance, for example, have been fortunate enough to carry on with their classes.
"At the start of the pandemic we all went full online, and then after a while we went back into the studio in small groups and with masks and safety procedures," said Tiffany's Dance Academy dancer Ashley Torres ('22).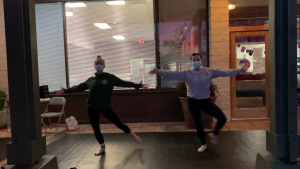 The present circumstances certainly aren't ones anyone had hoped for this year, as all have had to adjust their expectations. For dancers in particular, a lot about their daily lives looks different.
"The energy was always really good when everyone was just there to dance and spend time with friends simultaneously. Now, with the pandemic, we can only practice in small groups, which is still awesome and I don't take that for granted, but the studio feels a lot more empty and quiet," said Xtreme Force dancer Ariana McFarlane ('21).
Flexibility now has a second meaning to dancers, as their studios have constantly been changing to suit safety protocols.
"For a few months, we were able to dance in the studio with masks on and a limited amount of dancers in the studio at a time. We also had these things called pods so that we were dancing with the same people in all of our classes," said Jazz N Taps dancer Elyse Hockaday ('23). 
Currently, studios are putting their best foot forward and making the most out of what they can. Tiffany's Dance Academy still managed to put on their annual Nutcracker performance, filming in their studio with festive backdrops and a professional camera crew.
"I think what I miss the most is seeing everyone's faces at dance because we are all behind a mask now. That and being able to perform for an audience and have real shows at the theater," said Torres.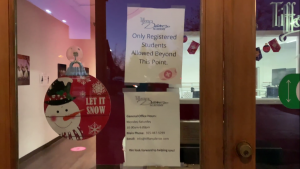 Nonetheless, performing for a single camera is nothing compared to the backstage butterflies before each dance and the smiling audience watching you. The motto these days seems to be that anything is better than nothing, and these dancers were still grateful for this opportunity. 
"We all understand that this is what we need to do in order to stop the spread and to keep everyone safe," said Torres.
With the recent spike of local cases and the new shelter-in-place order, studios have had to change things up again.
"As of last week, we moved outside and are now dancing outside with masks on. Zoom dance has also been an option throughout the pandemic," said Hockaday.
With a now-FDA-approved vaccine, the end isn't looking quite as far anymore, and there are still hopes for a real season of dance. 
"I honestly feel optimistic about the season, even if competitions this year are for an empty crowd and there is a limited amount of competitions we can go to. I feel like we are growing stronger as a team because we have to think outside of the box," said McFarlane.
Though much has been lost, there is always opportunity to be found when facing challenges. Looking on the bright side of situations often brings a lot more positivity than does dwelling on what could have been.
"We are persevering as a team, despite everything 2020 has thrown at us. I think the pandemic showed us that we have to embrace the unknown, be super flexible, and not get frustrated when things can not be done the 'traditional' or usual way this year," said McFarlane.
For many, art is a mode of expression or an escape from reality, and especially in the middle of a pandemic, students are looking for an outlet. Ultimately, visual arts can be enjoyed by everyone, as there are many forms and uniqueness is encouraged, so you can never go wrong. 
Leave a Comment