Zach Stubbs, Staff Writer

September 22, 2014
With the start of the new school year underway comes the start of a very popular fall sport at Amador: Cross Country. Cross Country involves long distance running, where Amador athletes compete and race against other athletes and schools at different venues. There are about seventy 70 runners on the...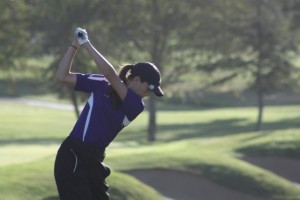 Sam Dondero, Staff Writer

January 26, 2014
Junior Kayli Lujan, a member of the girls' golf team, explained her and girls golf team's success this year in EBAL's. "I wanted to stay positive throughout the season, which helps my confidence level stay up. I also really wanted to shoot in the 70's in at least one tournament," said Lujan. T...