Amador student creates coding program 'TheCodeBakery'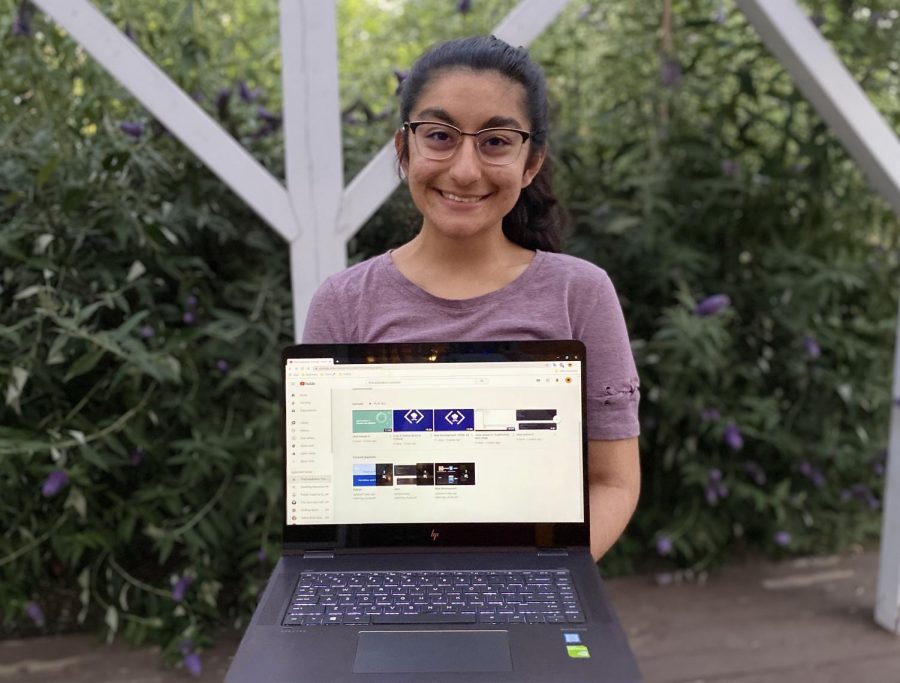 Hiya Shah, a rising AV junior has started a coding program called The Code Bakery which comprises students sharing a similar interest in teaching others about different coding languages. 
As a peer learning platform, it allows for students all over the globe to learn about various coding expressions.
They have created a youtube channel thecodebakery, where they release tutorials on how to understand and write different computer languages. 
"We provide tutorials from beginning levels to advanced levels, so this allows people to get an idea of how to code in various languages based on various skill sets. It's not really limited to one particular language. Currently we are doing Python, Java and Web development. We are planning to expand to app development and working with APIs (Application Programming Interface). Right now we are in the beginner zone and teaching beginner concepts but later we want to expand our series and move on to advanced topics,like python data visualization" said Hiya Shah ('22). 
They are planning to expand their base further through additional seminars with professional coders and grow their overall community.
"In the future we also want to host interviews with different professionals and probably live review sessions too. I hope to definitely grow our program, like getting more code teachers and more students and I hope to really establish connections between these teachers and students in the future and expand the amount of languages we teach. We want to encourage more people to get into STEM (Science, Technology, Engineering, Math) based professions. " said Shah.
The code Bakery has already started to attain global interest and has acquired students from all over the globe.
"Right now we are currently expanding the number of languages we teach and getting more code teachers to sign up and apply. We are also expanding to the number of students we are reaching out to. Like right now we have students from about five different countries. So going forward we will try to get more outreach by marketing" said Shah.
If you are interested in coding and want to learn about its diverse languages, you can sign up here. If you are interested in teaching others, sign up here, experience is not required.
Hiya voices her thoughts about the program and explains how the art of coding has become a necessity for people to learn. 
"I feel like during this time coding and technology has become such an important factor in life, so I feel like it's really important for you to get an idea in a way using technology. Coding is a superpower and the future is really reliant on technology as you've seen during covid-19, so it's essential to learn how to work with technology, I think it would be a great opportunity to whoever wants to learn or teach" said Shah.