Television show review: 'Never Have I Ever'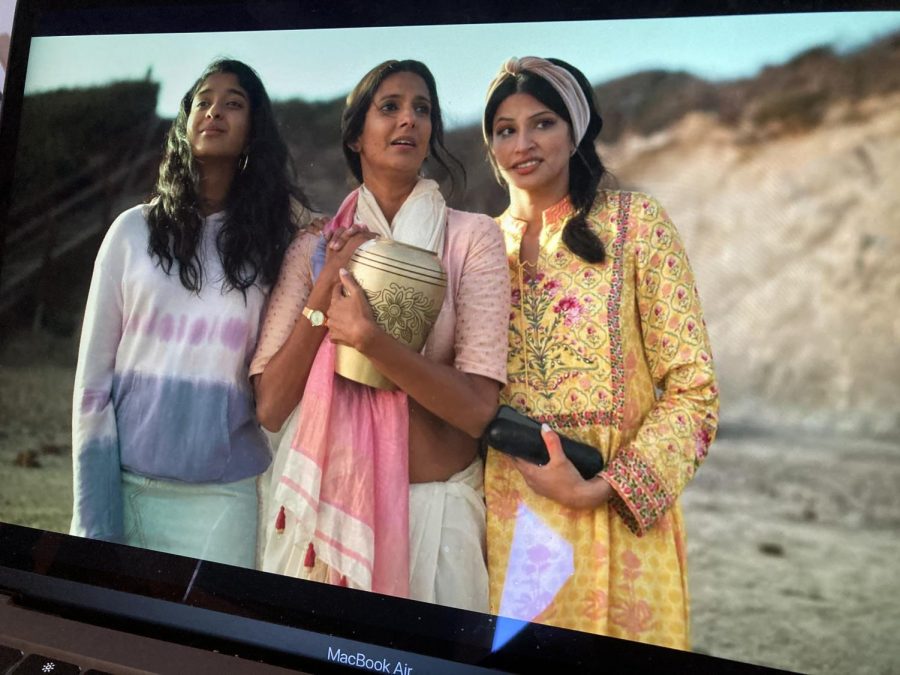 When Netflix dropped this show, I prepared myself to see it in one sitting. I was right. Oh god, how many times I've cried seeing this show. This show has given me hope on media trying to diversify in both cast and experience.
Never Have I Ever follows a South Indian sophomore in South California as she navigates her way through high school, battling her burning desire for popularity and being the top of her class with the loss of her father.
As a South Indian sophomore in North California, it was as if I was seeing a photocopy of myself portrayed on the screen. It was the little things in the show that represented a typical Tamilian (the type of Indian both Devi and I are) life, like Devi's mom's wedding necklace, the same one my mom wears every day. Sure, the cast isn't 100% Tamilian, but the way they accurately portray a Cali ABCD (American-born Confused Desi) is astounding. 
"It's a lead role with a South Asian young female, which is something that's never been done, and that representation is definitely needed. It's a project that needs care and love and needs to be seen", said Maitreyi Ramakrishnan, actress of Devi.
The last time I saw an Indian episode was in The Office, the Diwali episode where the center of attention was mostly on Micheal Scott, and yet it was still the most inclusive episode I've seen. As someone who's only character representation was Kelly Kapoor (The Office) or Baljeet (Phineas and Ferb) or Ravi (Jessie), characters mainly based on stereotype, this show is a blessing.
But it isn't the fact that Devi is represented millions of unrepresented South Indians that made the show the #1 show on Netflix in every country. It showed the true vulnerability and pain a teen has to go through – Devi spends a majority of the show neglecting the fact that she feels pain from her father's passing and uses it as an excuse for her to work even harder to be the smartest and more popular person in her school.
It's this unhinged perseverance that gets her into trouble and several breakdowns, almost costing her best friends. But the show reflects how she realizes she needs help, even if it takes her a while to get there.
This hiding of emotions is something that is also a big taboo in Indian culture – you aren't supposed to be sad or have mental health problems in India, which is also why the last episode is called "Never Have I Ever….said I'm sorry" and why Devi's mom says that therapy "is for white people". Having to admit you have problems is just not Indian culture – you must fight ahead like nothing ever happened – but this show tells us that it's okay, nay good, to be vulnerable. 
This show talked about taboos and secrets that teens and the Indian community need to face and has taught me a lot about myself and my goals in life. My only grievance is that it was only 10 episodes.