Movie Review: 'Little Women'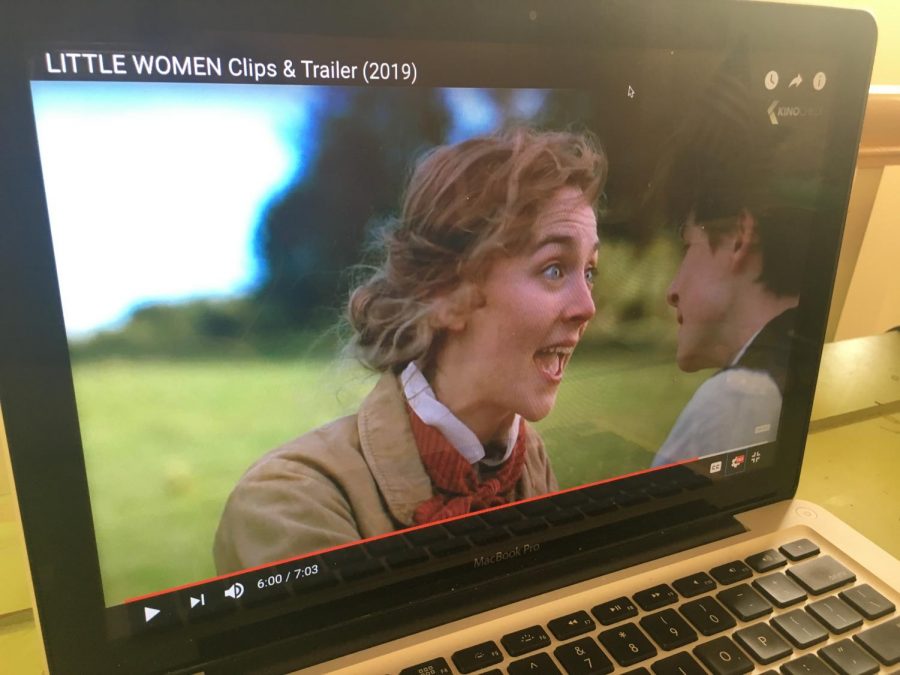 Alex Wu, Staff Writer
May 5, 2020
There is a movie in the world which your older siblings may have watched it in your age, which your parents may have watched it in your age, which your grandparents may have also watched it in your age. This year, you may too watch the classic movie -Little Women- directed by Greta Gerwig, that presents the story in a different way. 
In the new Little Women at 2020, the director Gerwig reforged the timeline, making the the grow up scenes and childhood scenes intersecting each other, in order to help us to understand how the society changed the little women.
The movie sets during the Civil War period. The only male in the March family went to the war and left his wife at home along with his four daughters, Meg, Jo, Beth, and Amy. Each of them have a distinctive personality. 
Meg, played by Emma Watson, is the oldest sister and is an ordinary girl. She shows her nice temperament in the way she talks, behaves, and makes decisions. She dreamed of being married to a rich man who will love her and protect her. However, it turns out that she is finally married to who she loves.
Beth and Amy form a contrast. Beth is a perfect girl that is somehow too idealized, like a disney princess who walked out from a fairy tale. Unfortunately, the girl who always considered others prior to herself passed very young; Amy, relatively, is too materialistic. She dresses and decorates all day and dreams of marrying a rich guy.
Jo is a symbolized character of the author Alcott. Her name is Jo, which sounds like a boy, and this is exactly her characteristic. She is brave and willing to try new things, such as being an author. 
Her friend, Laurie, lives with his grandfather and is the only grandson. He is destined to be the heir of his family. What is interesting is that Laurie is not interested in men-stuff, the book, the piano, the classes. Laurie loves to stay with Jo and the March family as he turns out to become the "fifth kid" of the family.
The new Little Women is definitely worth watching, even if you have watched the old versions. Making Jo married to Professor Friedrich was the author's biggest regret in the book.
The first scene in the movie which the publisher asks Jo to give her heroine character a husband is a reference to the Author's personal experience.
In the Gerwig Version, Jo finished publishing her book by her own, which marked a happy ending for the author- Jo became an independent woman, who does not rely on a man, who can publish a book just like the author did.