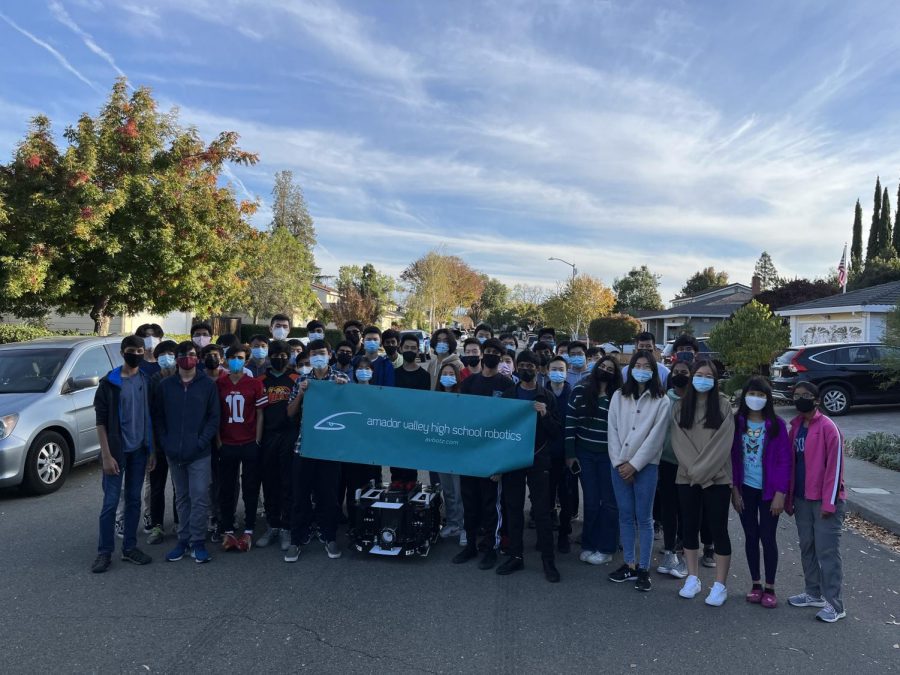 AVBotz kicks off a new season after placing big at RoboSub 2021
Perseverance. Teamwork. Resilience. As one of the oldest clubs on campus, the Amador Valley Robotics Team, dubbed AVBotz, has always worked hard and pushed the limits together throughout every school year for the past 20 years to participate at competition.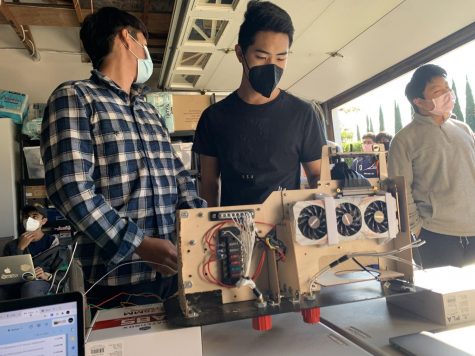 On November 7, the Amador Valley Robotics team, dubbed AVBotz, recently kicked off the new season in preparing to compete. Each year, AVBotz works on their submission for the annual international autonomous underwater vehicle (AUV) competition known as Robosub, which is held at a naval testing facility in San Diego, California. 
The AVBotz team works together in maintaining and improving the team's robotic submarine, which is designed to autonomously navigate and complete a set of competition tasks underwater. The club's 2022 participation at the Robosub competition,where numerous college teams from around the world compete, spans a legacy starting from the club's inception in 1999.
"Being a part of AVBotz's legacy is amazing and nerve wracking at the same time. I kind of compare it to getting into a prestigious college (ie Harvard, Stanford, UCLA). It's obviously an honor to be a part of an experience I won't be able to experience anywhere else, but at the same time there is also pressure to perform at the highest stage," said team member Aarav Singh ('25).
Coming out of a pandemic-plagued school year, club meetings that were once largely conducted through Zoom have returned to being in-person outside of campus. This offers the club an increased set of opportunities and advantages for overall productivity, and will be reminiscent to meetings conducted during the 2019-2020 season before the pandemic.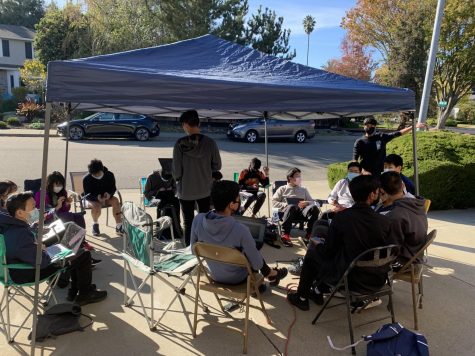 "Intrinsically speaking, we're a hardware based club. In addition to the obvious benefits of in-person interaction, there's a very real benefit in being able to conduct hands-on work as a team. Last year, much of the physical work was done by the VPs, or at the very few in-person meetings we held. The move back to in-person this year allows us to iterate on our designs faster and more efficiently – a quality we'll need if we want to continue our successful record at competition this year," said AVBotz President Edward Ding ('22).
After a rigorous tryout and selection process for spots on the team and an introductory meeting, the club has once again resumed its efforts on perfecting the current AUV, Nemo, for competing at Robosub. 
"As a new member this year, I am excited to be a part of such a prestigious club. This club has obviously had tons of success in the past, and I hope to be a part of its future successes; I am excited for the opportunity to make friends that I wouldn't have made if I were not a part of this club," said Singh.
Last year, the 2021 AVBotz team scored exceedingly well at the virtual Robosub competition, with Amador coming on top in numerous competition categories, even going as far as to obtain a number one spot in the sensor optimization video category and a total cash reward of eight-hundred dollars.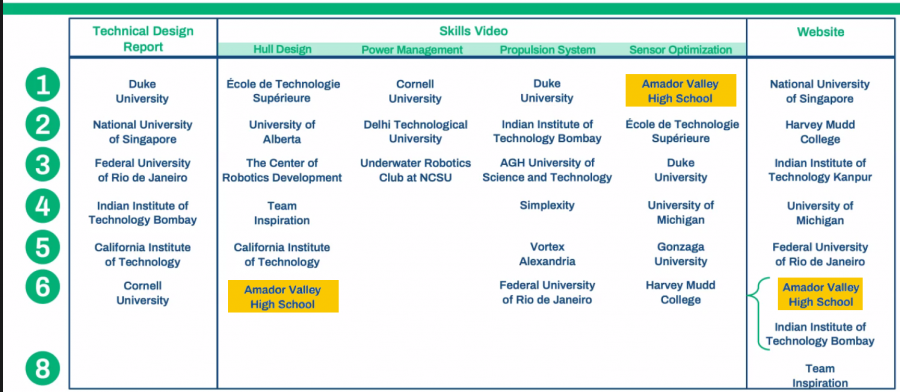 "Last year we did actually achieve one of the best results in recent history by placing in most if not all of the categories that we competed in. But I feel that the positive results last year are just another culmination of our years-long effort to reinvigorate the team after 20 years of history… I think the ultimate quality of our submission is just a testament to the talent of our members, and their dedication towards the team. Good communication, good morale, and committing the necessary time are key to competition success," said Ding.
This was one of the few times that Amador has risen above many collegiate teams that have routinely dominated the competition, namely Duke University and University of Michigan. 
This is huge for a high school team like Amador's, as college or international teams usually receive funding from their respective institutions. In contrast, throughout its 20-year legacy, AVBotz has always been a self-sufficient team, in which funding is generated through outreach and interactions with businesses.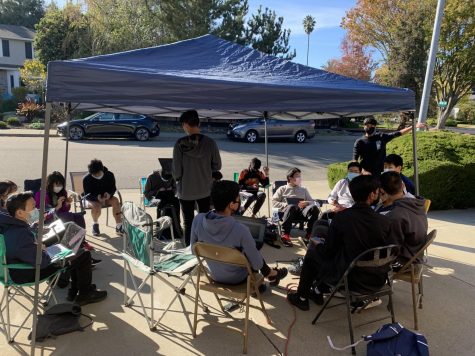 Therefore, with a renewed competition this year in early March, and an even newer team this year, there is definitely a lot of pressure and high expectations for the AVBotz team to potentially replicate similar top-notch results from that of last year. 
"Of course there's some pressure to replicate last year's results; I mean, when is there not? But I'm really confident in the new team that we have. AVBotz received the most interest from the student body in our entire history – I'm confident that our current team represents the very best Amador has to offer. While winning certainly would be nice, what's more important this year is making sure every member feels like a part of the team," said Ding.
This won't come easy for the 2021 team, as to ensure the best possible results at competition, team members will need to have a consistent workload on top of their piling schoolwork as competition draws closer. 
"
Of course there's some pressure to replicate last year's results; I mean, when is there not? But… I'm confident that our current team represents the very best Amador has to offer."
— AVBotz President Edward Ding
"For this year's competition, the important thing to do is just to keep that steady pace of quality work throughout the year, as we ramp it up during the summer to ensure that we are prepared for when [competition] hits," said Software Lead Craig Wang ('23). 
Since the team has recently implemented a new platform of submarine, Nemo, the stakes have risen to make sure that new efforts put into the sub improve the team's chances of success."First off, our team must be able to successfully train and incorporate our newcomers," said Ding. "This is something we have to do every year, but it's a huge factor in how we do at competition. Looking past issues of morale and team spirit, the main technological hurdle we need to overcome is the teething issues that inevitably arise when implementing a new design. It'll certainly take some grit and good old engineering prowess, but I'm very confident that our team will be ready for the big test."
As with any large event, only time will tell whether Amador's performance will be top-notch at the Robosub competition this year. However, what matters most is that the team will work together, foster friendly relationships, and most of all, have fun and enjoy the little things of the club experience.
"We [definitely] have a lot of work ahead of us, we have a lot of space to grow, and it'll be fun," said Wang.