Biden inaugurated as 46th President of the United States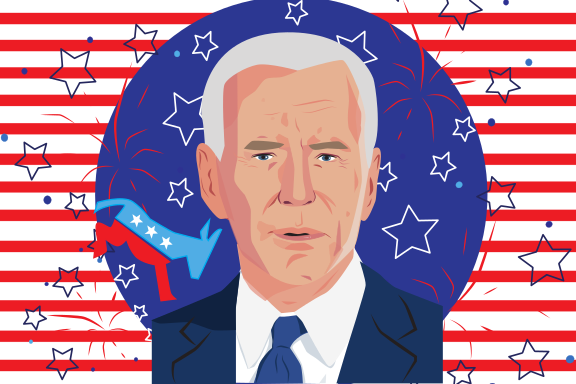 The inauguration is complete, and Joseph R. Biden is officially the President of the United States. He and his vice president Kamala Harris were sworn in today after a much anticipated ceremony, and the nation celebrates.
Prior to Inauguration
Before the festivities of the morning started, former president Donald Trump departed the White House for the last time and headed for Joint Base Andrews. From there, he took his final flight on Air Force One and headed to his Mar-A-Lago resort, to spend his days as a civilian. Meanwhile, former vice president Mike Pence attended the inauguration and did not attend the former president's send-off due scheduling issues. 
Inauguration Day
With Senator Amy Klobuchar as host, the ceremony started with speeches from numerous members of Congress and an invocation by Father Leo J. Donavan. The pledge of allegiance was said (and signed) by a Georgia firefighter, and Lady Gaga sang the national anthem. There were additional performances from Jennifer Lopez and Garth Brooks. 
Kamala Harris placed her hand on a Bible and was inaugurated as vice president, breaking gender norms and defying racial stereotypes. 
"[This inauguration] marks several firsts: the first time we have sworn in a woman, and a woman of color as vice president," said AV U.S. History and Civics teacher Mairi Wohlgemuth.
Presidential Oath and Inaugural Address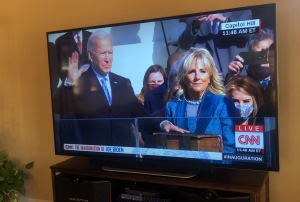 Finally, a few minutes before noon, families all over the country tuned in to watch Joe Biden get sworn in as the 46th President of the United States. This was followed by a speech from the president in which he expressed heartfelt words and called for unity.
"America has to be better than this," said President Biden, in reference to unrest in the nation and attacks on the capitol. "This is a great nation. We are good people. And over the centuries with storm and strife, with peace and war, we have come so far. We still have far to go."
Nobel Youth Poet Laureate Amanda Gorman recited a poem in celebration of America, but also in hope of bettering it. 
"Being an American is more than a pride we inherit, it's the past we step into and how we repair it," said Gorman. "While democracy can be periodically delayed it can never be permanently defeated."
The heightened security has done its job and prevented any significant dangers to the president and all others present at the inauguration, and the ceremony and speeches went by without a hitch (unless you count a crying baby). Our new president is ready to go to work, with plans to sign numerous executive orders this evening. 
"Democracy has prevailed," said Biden, now President of the United States.