Here's who can get the COVID vaccine and why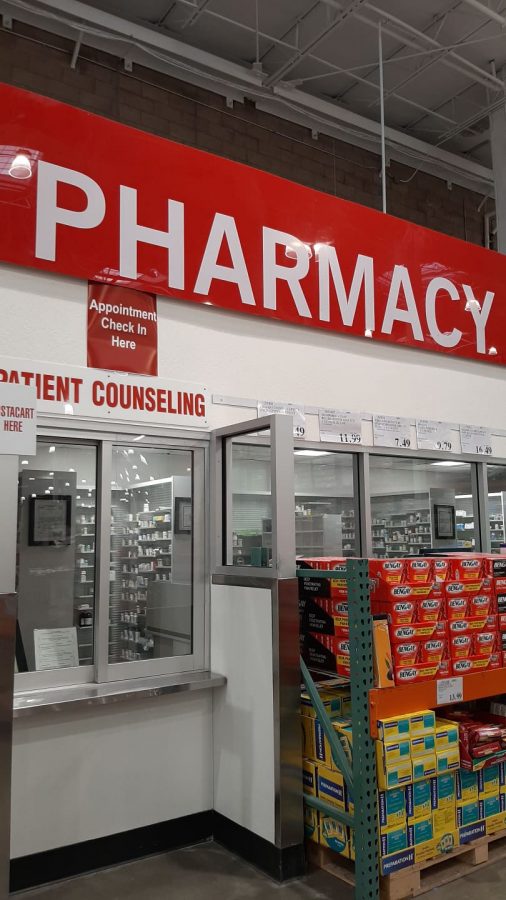 Sharan Robinson, Staff Writer
December 16, 2020
Drug company Pfizer announced in November that they had created a vaccine with a 95% efficacy against COVID-19.  While it's almost certain that over the next few years it will be available to everyone, for now California is allowing access based on priority needs. 
"Anything that lets us get back to normal life [is good]… I'm relieved that there's a vaccine,"  said AVHS Art teacher Merilee Fisher.
"What is concerning is that we don't have enough history, like anything the FDA approves, it can warn a list of side effects, which the public can be educated," said Mrs. Fisher.
It's to be expected that supply will be limited since the virus spreads at an unprecedentedly fast rate. Therefore, the people who are most likely to be exposed to it, or have the highest probability of it becoming fatal, will be the ones first in line to get it.
Health workers in general will be preferred over the general populace when it comes to the vaccine. Next will be essential workers, especially those who work in close proximity to one another. 
Here are some important dates in the process that you may have missed and some to look forward to in the process of vaccination below.
December 1: The CDC vote on who should be prioritized in administering vaccines
December 4: Deadline for states to request the Pfizer vaccine
December 10: The FDA debates on whether to use the vaccine for emergency purposes
December 11: Deadline for states to request the Moderna vaccine 
December 17: The FDA debates on emergency uses for the Moderna vaccine
If the FDA approves emergency use of the vaccine, then the states who requested the vaccine will receive it in a  24-hr turnaround. After health workers administer it, second doses will be given three weeks after the first dosage for the Pfizer vaccine and four weeks after the first dosage for the Moderna vaccine.  
"Health care workers should get it first, and some of the most vulnerable, older population, but there is the problem that if we give it to the older population, that'll cost a lot of money [so] where is that going to come from? But they still should be preferred. To die of this alone in a hospital is not giving a human being any dignity." said Mrs. Fisher. "Their life is worth something and to discount it as an economic dollar sign is awful."
The elderly [65 years and older] will get it first since they are the ones most likely for their lives to be threatened by the virus. 
As to when younger people who are not a health care or essential worker will get it, so far it seems to be too early to tell. "Mass vaccination is unlikely to occur anytime soon,"  warned California Governor Gavin Newsome in a press release. 
"I think it is great, health workers should get it first. Then it should be people who are immunocompromised or at risk, which might include essential workers as well. Some others who are important are school teachers, normal adults and then finally younger people," said Daniel Ryder ('21).