Review: 'Dash and Lily'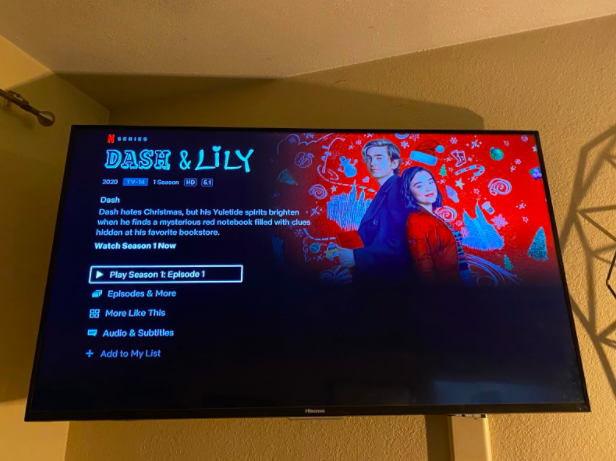 'Dash and Lily'  the new Christmas series may thrill many Christmas lovers with its whimsical and romantic story about two teenagers who meet through a red notebook. The series is based on Rachel Cohn and David Levithan's 2010 novel 'Dash and Lily's Book of Dares'.
Dash, a boy who lacks Christmas spirit, has tricked both of his parents by saying he is spending Christmas with the other, but decides to camp out at his father's penthouse alone. Dash has a love for books and enters his favorite bookstore, where he stumbles across a red notebook with hidden clues. 
Lily, a sophisticated and unique soul who has a deep love for Christmas, is broken when hearing that her parents are vacationing away in Fiji and not sticking to their regular Christmas traditions.
Unfortunately, Lily struggles with childhood trauma when she was called "weird" by her childhood bully, Edgar Thibaud. Throughout the series, she tries to always be this positive and happy person but later, she realizes that she will have hardships to face and that life isn't all rainbows and flowers. 
As you begin watching the series, it may come off as a little dry and boring, at least it did to me. However, I encourage you to keep watching because the last few episodes are where it is well-paced and gets interesting.
I applaud the director for the amazing and energetic cinematography. The episodes are filled with bright and colorful lights that make New York during Christmas time even more special.
I also have to say that this series is the cutest series I have watched. The dares that they write in the red notebook are dares that are not so comfortable. It allowed for both to come out of their skins and try something new. I thought it was an adorable and mysterious way for both to get to know each other.
I advise everyone to watch season 1 because I feel that season 2 is going to be another great season.