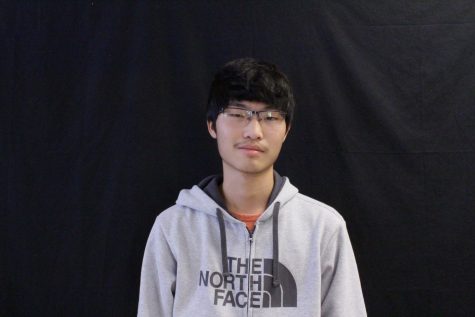 Kevin Shi ('20) is a newcomer writer for the AV Journalism of 2017-2018. He's starting his sophomore year out with the ambitions of becoming a better writer and journalist, as well as getting an A+ in all his other classes. 
Kevin is currently learning to play the guitar, and he enjoys staring at his phone, sometimes going outdoors, and, occasionally, plinking. Although he does like camping, he hates the trip one has to take to get to a campsite.
Kevin has not decided what he's going to do after high school, although he has many ambitions. However, he does enjoy writing about politics, and will probably have a fun time doing that on a college campus.
Kevin Shi, Staff Writer
May 22, 2018
May 18, 2018

The Situation in Israel

(Story)

Jan 13, 2018

Our obsession with coffee

(Story)

Oct 02, 2017

AV Dons Wow at TEDx

(Story)

Sep 26, 2017

Trump Addresses U.N.

(Story)