How Thanksgiving is being celebrated this year: In person and virtual
Yi (Steven) Yang, Staff Writer
November 23, 2020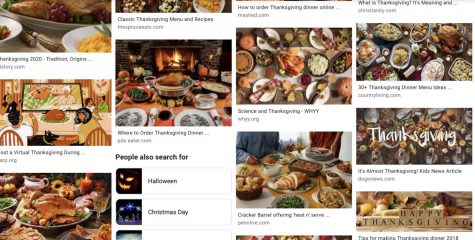 Most people would agree that this year has been crazy. From the Austrialians fires in January to COVID to the recent election, this year has been, in every sense, abnormal. It feels as if the only staple we have are the dates, counting down to December 31, 2020. 
As we near the holiday season, many have decided to cancel plans for a family get-together. 
This year, many consider Thanksgiving to be cancelled; with the continuation of COVID in the United States, it may be hard for the family to get together. 
"It's hard to get together with my family because of location distance and because of COVID-19," said Aryaveer Dua ('23). 
However, Zoom, the video meeting application, will lift its 40 minute restrictions for regular accounts for Thanksgiving. That way, family members can get together remotely. 
"It is a great marketing move for Zoom to do that. I think it is still a positive thing for Zoom to do that," said Gavin Wang ('23).
Even in regular years, some families do not celebrate Thanksgiving as it is not in their list of traditions that they celebrate. 
"Thanksgiving is not usually in our list of traditions. We usually celebrate Christmas and Thanksgiving acts as a family reunion each year," explained Dua.
However, for some, Thanksgiving and Christmas might be the only times family members and friends get together with each other. 
"Because of concerns for COVID, less family friends come to gatherings when it is safe so it is less fun this year. I am looking forward to Thanksgiving to have fun with family," explained Wang. 
All in all, however, this year might not be completely cancelled for everyone thanks to Zoom lifting its restrictions. For ideas about what to do in Zoom meetings when the time comes, check out this site.