What will it take to go back to school?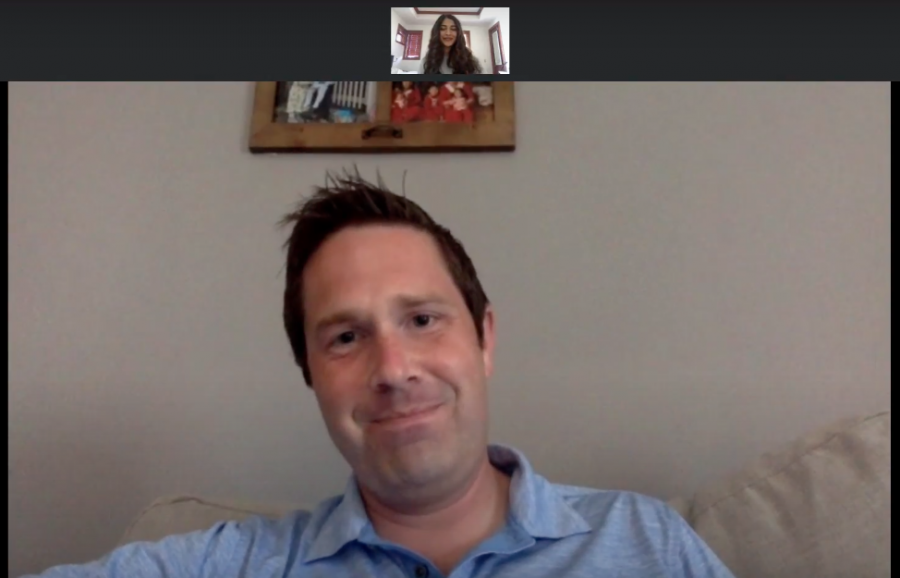 PUSD is expected to give the board their recommendation on school reopening options between June 29 and July 17. 
The district is currently weighing different strategies; the main ones are distance-learning, a hybrid option, or independent study.
"We want to make sure that we're taking our time in making the best decision possible for our families and collecting as much information and feedback as we can, knowing that things could change the next day," said Patrick Gannon, PUSD communications coordinator.
The planning process is complicated. District officials are working to provide students with the best possible educational opportunities, while prioritizing the community's health and safety. 
They are working closely with the Alameda County Public Health Department, and are following its safety guidelines. The department's restrictions are guiding the back-to-school decision process and are largely determinant of school activities.
Activities (particularly sports) are important for many students. However, they are dependent on safety guidelines and public-health restrictions. 
"It really does depend on the number of cases that are present in the cities that sports teams travel to. While it is important that fall sports happen, it is more important that everyone stays safe and healthy, even if it means that the sport seasons are postponed," said ASB Vice President Luana Yeung ('21). 
Current public health guidance allows for social bubbles. Because some people can train together (in small groups, of course) some low-contact sports are planning to resume practices and summer-trainings. 
Even with following protocol, continuing fall sports might not be a reasonable option. 
"There is a reason why social distancing is happening. Even in sports like cross country, you're running in groups. You're breathing in the same air and exhaling at excessive rates," said Declan McPherson ('23).
The bottom line is that school won't be able to resume like normal. Plans are still subject to change, but it's looking like there are currently three main options that the district is considering.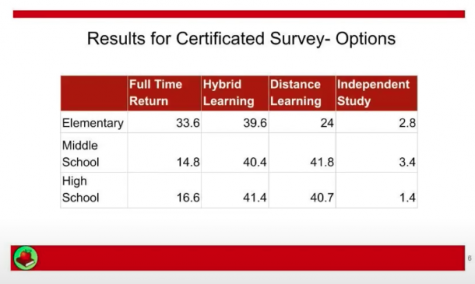 One option is for students to resume distance-learning. Classes would offer content online, and students could follow along via zoom, google classroom, etc.
This would be similar to classes last spring, but things should run smoother. Teachers will be more prepared and classes would be more accustomed to this format.
Students can also choose to pursue long-term independent study, in which they would work with teachers, but mainly drive their own learning.
The other alternative is described as a hybrid-learning option. Students would be able to attend classes in-person on some days, and online on others. This option, however, is complicated because of safety restrictions. 
There would have to be strict measures taken to enforce social distancing. Classrooms would need additional materials, and campuses would have to be changed in order to ensure the safety and well-being of students and faculty.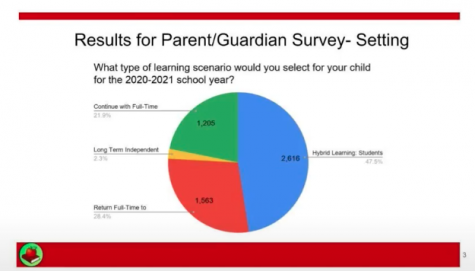 "We're in the process of looking at classroom space depending on what the restrictions are if we would allow students back, to figure out what that need would be. At the same time, we're in communication with the state and kind of keeping our ears to the ground as far as what kind of federal aid is going to be coming our way, so we're still in the process of determining what that is," said Gannon.
The district has engaged stakeholders in every part of the process. The planning team has involved teachers and parent organizations, and members have met with parent leaders from different schools.
PUSD has been faced with a difficult and unprecedented situation, and so many people are working tirelessly to provide students with the best possible educational experience. 
The decisions made in the course of the next weeks will determine the way school will run. They will directly affect students and families, so it's critical, now more than ever, that people engage in the process. 
One can get involved by filling out the 2020-2021 pre-registration intent form. It was just released on June 19, and it will be available until July 3rd.
This form is definitely important for students and families to review and consider. It lists potential plans for next year and lets families select the options that best suit their students.
"As of right now, I would be most interested in the hybrid model since it would still ensure that students can stay academically and socially engaged at Amador," said Yeung. 
Filling in the form would give PUSD valuable insight on learning preferences. While the hybrid model is appealing to many students, others might think that distance learning, or even independent study, would be a better fit.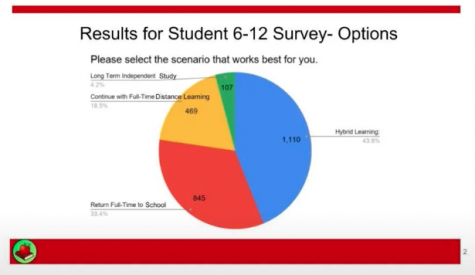 "I think distance-learning would be the most sensible option right now. Hybrid learning seems like a good plan, but I don't know if it's super realistic. Even if regulations allow it, splitting into that many groups to go to class once or twice a week will probably look similar to us zooming once or twice a week. Although I do believe that learning in person will help a lot, going in so occasionally for a short period of time (assuming we'll keep our 8-3 schedule) probably won't do that much for us," said Katelyn Donn ('21).
There are so many different ways to look at these options, so feedback is extremely important. Right now is the time to speak up because PUSD is trying to gauge what the community wants. 
"Families and students should always feel free to reach out to the district with input or questions. We're getting more email than usual, so please be patient. But we do want to be as responsive as possible in making sure that everyone has the most current information, because we know that this is a difficult situation. It's been hard. We acknowledge that, and we're grateful for everyone's patience and engagement for this," said Gannon.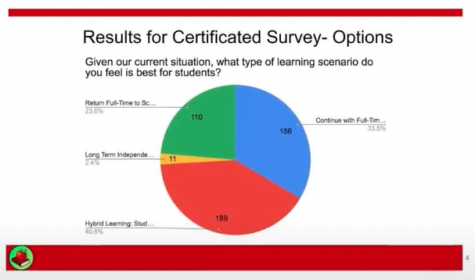 Students and families can look forward to weekly emails covering important information and upcoming events. PUSD will also be updating its website, which includes links to helpful presentations, documents, videos of town hall meetings, and timelines of the decision-making process.