Movie Review: 'Parasite'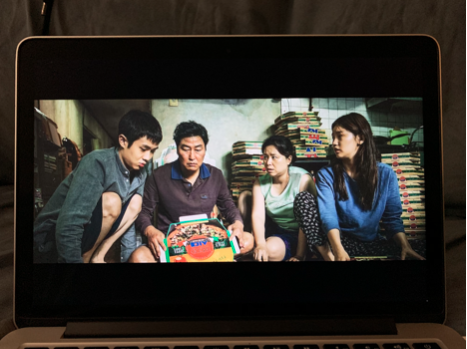 Parasite, arguably the best movie of 2020, was a cinematic experience like no other. Winning four Academy Awards at the 2020 Oscars including Best Picture, Directing, International Feature Film and Writing (Original Screenplay), Parasite became the first non-English language film in Oscar history to win the award for Best Picture.
Also, when Parasite premiered at the 2019 Cannes Film Festival on 21 May 2019, it became the first South Korean film to win the Palme d'Or.
Writer, director and producer Bong Joon Ho was also known for his 2013 film, Snowpiercer, starring Chris Evans. Bong Joon Ho's films are known for featuring social themes, genre-mixing, black humor, and sudden tone shifts.
The trailer of the movie was very well put-together in the sense that it didn't reveal or spoil the storyline. In fact, as I was watching the trailer, I had no idea what the movie was going to be about. This left very intrigued and curious about how the movie was going to turn out.
The movie surrounds a low-status Korean family—the Kim family, that lives in a small semi-basement apartment, who have low-paying temporary jobs as pizza box folders, struggling to make ends meet. One scene shows the father of the family opening up windows to let fumigation in order to get "free extermination."
The lives of the family turned 180 degrees when the son, Kevin, faked a job resume and became an English tutor for the wealthy Park family. As time passed on, the sister, father, and mother of the Kim family replaced the art tutor, driver, and housekeeper of the Park family respectively. 
However, what the Park family did not know was that they were all related to one another, and they actually devised strategies to get rid of people who worked for the Park family in order to take their jobs. To the Park family, they just thought they knew each other through work.
The movie took an unexpected turn when the Park family left for a camping trip. The Kim family, who were enjoying the luxuries of the house, were greeted in the middle of the night by the previous housekeeper. As she revealed, she had "left something" in the basement. 
It was about then when everything turned south.
"You expect Parasite to be one thing, but it mutates into something else," said Vulture. 
The plot twist was certainly not anything like what I expected the movie to be, it left me in awe even days after I finished the film. 
For me, Parasite was a gasp-inducing experience that tells the story of class and social status in the most entertaining way possible. It is definitely one of those movies that you just can't miss out on.