Dons Behind Donversity: Bollywood and Bhangra
Amador's Bollywood and Bhangra club is known for their dancing.  The Bollywood and Bhangra Club meets every Friday in the multipurpose room and dances bollywood together.
"It's just having fun and dancing, no matter who you are," said Sana Vijaynathan (20').
Throughout the year, the Bollywood and Bhangra club spends their meetings choreographing and practicing their annual Donversity performance.  However, they also perform beyond Amador's campus.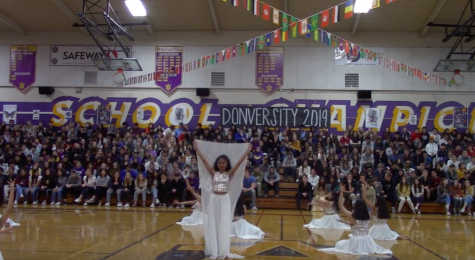 "Outside of school, we perform at showcases which are usually held by other schools. We practice for those performances for many hours," said Mrinal Prabhaker (20').
Bollywood and Bhangra club members celebrate not only their love to dance, but also Indian culture.
"We spread awareness of our culture to the school…We express the Indian culture in ways a lot of people in our school probably haven't seen before," said Sana Vijaynathan (20').
Despite being a large part of Donversity every year, many Bollywood and Bhangra club members feel they could have more representation.
"I wouldn't really say we're well represented. We're given opportunities to perform, but I would like us to be taken more seriously," said Sana Vijaynathan (20').
While the Bollywood and Bhangra team practice and perform, they form a (close) bond with each other.
"I feel like our team…is honestly like a family. We always just have fun during practices and outside of practices we try to get to know each other a lot better, so I feel like that's what makes us a family," said Mrinal Prabhaker (20').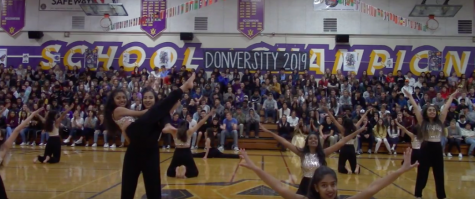 The Bollywood and Bhangra club has accepted new members with open arms, no matter their heritage or dance experience.
"Anyone can join our club, it's not like you need experience or you need to be Indian, anyone can join. It's fun, we have such great chemistry with the people in the club, and it's just an overall great experience," said Divya Kilari (20').
"When I joined last year it was super fun, everybody was super inviting, and it was really nice to be around people who were just like me," said Mahima Tanksalker (20').
If interested in joining the Bollywood and Bhangra Club, Dons can come to their meetings after school or contact them at [email protected].