Just do it… later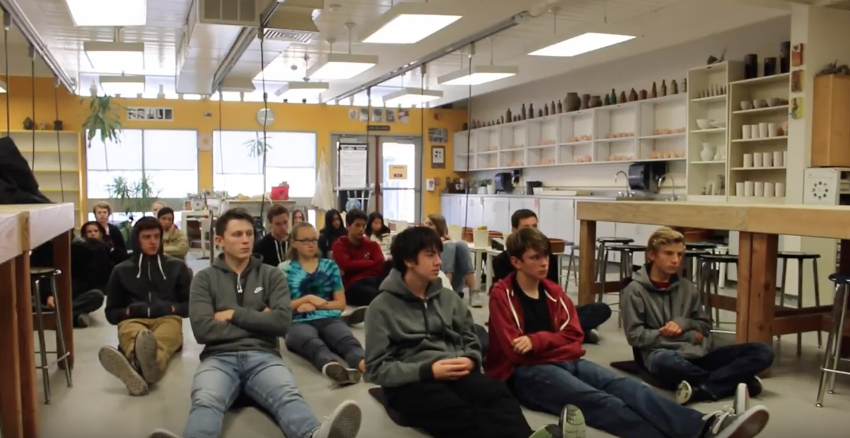 Jared Caldwell, Staff Writer
January 13, 2018
   Amador students often face the dilemma of either doing their homework at night or in the morning. Predictably this results in homework being completed while the teacher is collecting it or the period before it is due.
   Procrastination is not the only thing that intrudes upon Amador students' sleeping habits. Many are occupied with jobs, college applications, or time spent playing sports or instruments.
   If you procrastinate you are not alone. There are plenty of students who say they are too tired or too lazy to finish their homework, but science tells us that there is a legitimate reason why people feel this way.
   According to Dr. Timothy A. Pychyl, a psychology professor at Carleton University, the amygdala is responsible for procrastination.
   "It tells you to flee from unpleasant tasks. In other words, it directs you to opt for "immediate mood repair," says Pychyl.
   There are a number of students who spend hours watching their favorite TV shows such as the very popular Stranger Things, Orange Is The New Black, and Black Mirror.
   "I haven't watched those shows but for weeks I've stayed up until eleven o'clock watching Naruto and other shows," says Ison Coronado ('18).
   The college application season is coming to a close but a number of seniors are reflecting on how much sleep they lost over stress. Application essays require intense effort resulting in many hours spent working on essays.
   "I have spent so many nights staying up working on those essays it is crazy. I've put in so many hours into my college applications because I'm applying to a number of universities," says Elise Allari ('18).
   Regardless of why students procrastinate, there are various ways Amador students can reduce stress. Ceramics teacher Mr. Bello's offers meditation sessions and school counselors offer support groups.
   Amador students do have their own favorite ways of reducing stress while making time for school work, sports and maybe a job.
   "I usually take a nap to calm down or listen to music to reduce stress," says Carsyn Gilbert ('20).
    No matter if it is math or english, science or history, procrastination is a widespread phenomenon that with perseverance, can be overcome.