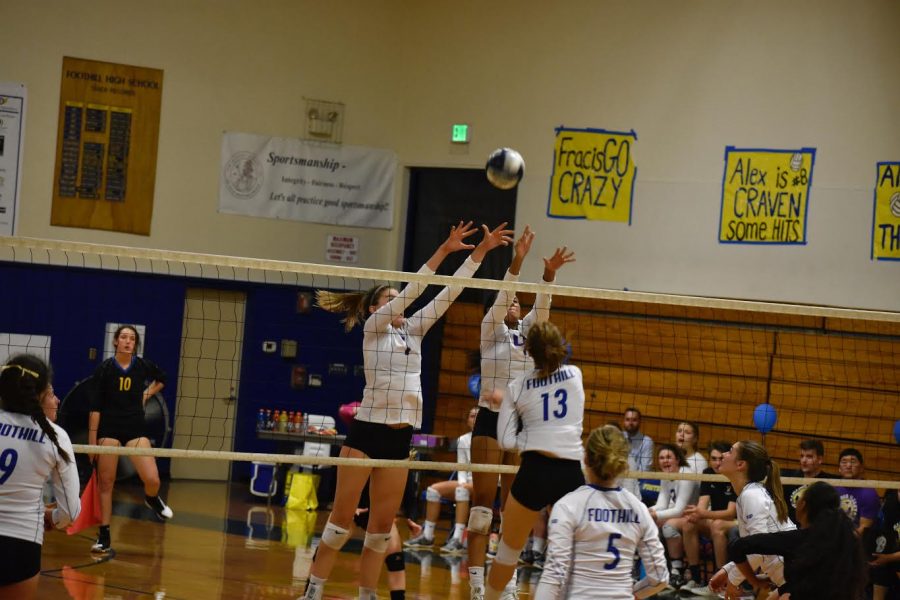 Sophie Clinton
   Amador varsity volleyball has started the season off very well and has brought home nine outstanding wins and two losses.
   "I think that starting the season off so well was definitely a big boost to our confidence as a team and it really proved to us what we can and can't do" said Kaitlyn McFall ('19).
   During the Dublin game, the girls battled hard and won three sets while dublin won two. The team team plays really well as a whole and their competitive mindset helps them win games.
   Elena Webster especially contributes to the team. The college-bound senior helps the team by being very quick and agile and she is a leader on the court. Elena is defensive specialist (DS) who is a player whose purpose is to play back row for someone who mainly plays front row (usually a hitter).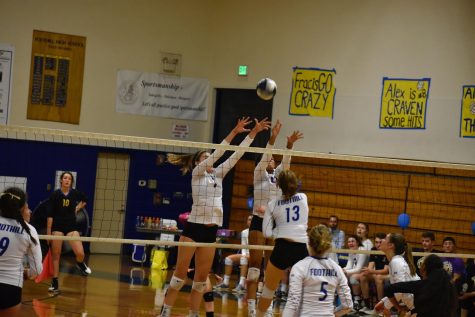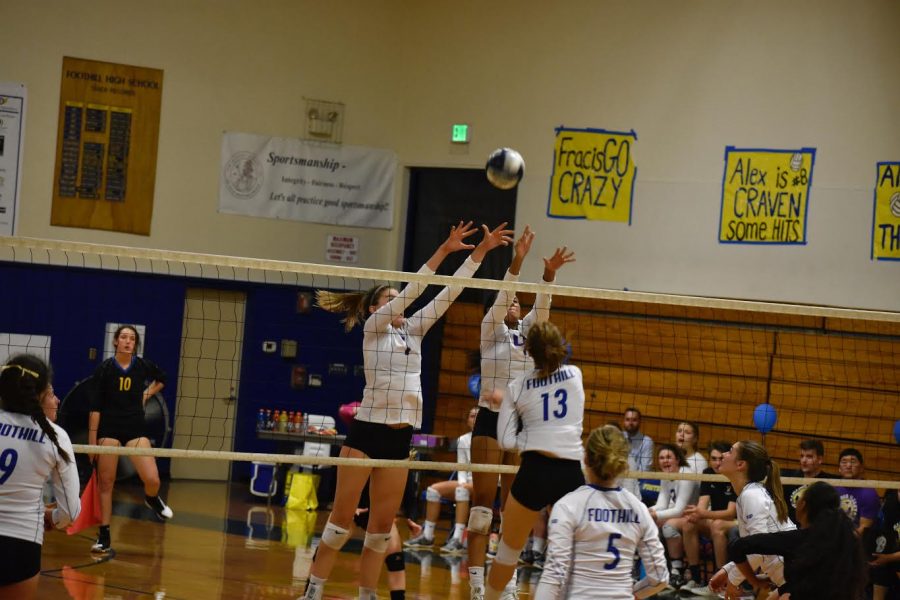 "I think the best game so far has actually been the Dublin game because we all played really well during that game and we were all working together" said the team's libero, Elena Webster ('18).
   Volleyball kept their winning streak alive by picking each other up, while maintaining chemistry on the court. The team plays very well together under pressure and they believe their pre-game huddles play a huge role in their performance. Singing songs, dancing and jumping around pumps up the team and it gets them ready to go for their games.
   "I think our team rituals have a positive influence on our performance on the court because I think that when we do them, we sort of come together as a team and just in general play better" said McFall ('19).
   Sarah Rieble also agreed with her team mate and felt that the team works better together.
   "We have a lot more energy on the court and we work together better. It's less individuals on the court and you can see that when we're playing, we play as a team and we work for each other rather than working for ourselves" said Sarah Rieble ('19).
   The team is very proud of the progress they've made so far this season! Compared to last season, the team is doing very well!
   "It's definitely a pick up from last year and it feels good to actually switch it around and see that we're capable of winning" said Mahlia Jackson ('19).
   Your Dons are 10-2 so far this season and are ranked top 3 in EBAL. Be sure to come out and support them in their last few league games.