Varsity Football Update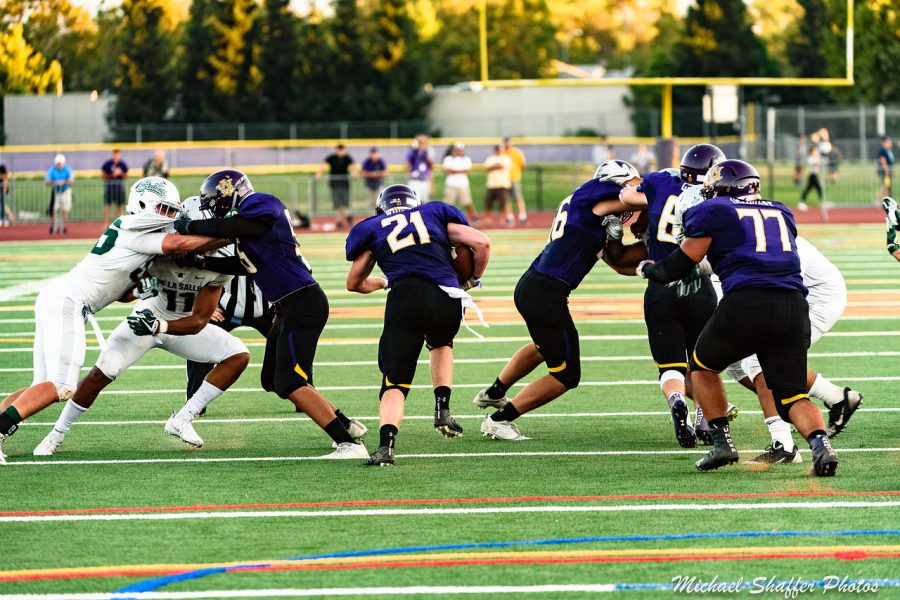 The Amador Valley Varsity Football team is 4-2 overall this season (3-1 in league) and still has the rest of the season to look forward to. The boys team is ranked 2th in all of EBAL and 8th in all of North Coast Section Division 1. Their last win came last Friday against Monte Vista, reigning EBAL champions, with a score of 21-13.
   "We are doing very well. We are gonna win at least 3 more games and we are going to show the other teams what we got." said Jason Severance ('17) Captain.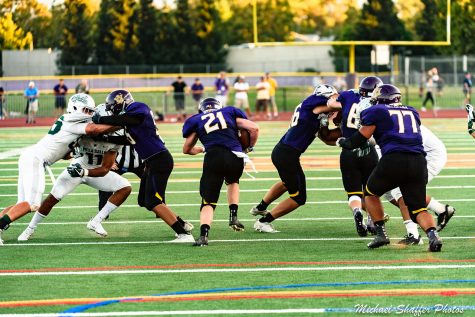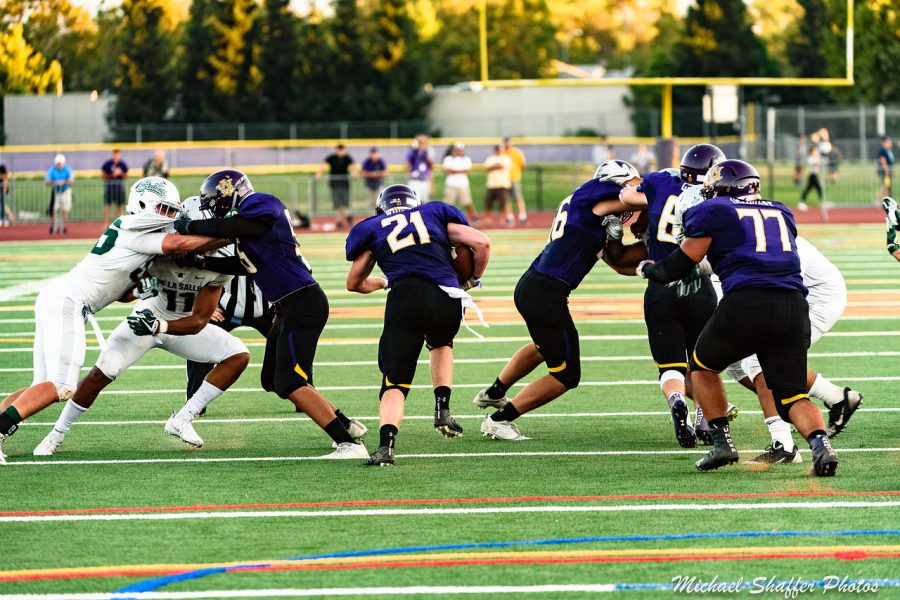 Competing against 10 other EBAL teams and many more NCS teams, this year's varsity squad has a lot to prove coming off of last year's season. So far the coaches and the team haven't failed to impress other teams.
   "Everyone is always working hard and the coach is always honest to motivate us to keep us going so we get better." said Tommy Kramer ('17) Captain.
   A factor of the boys' success this season so far is their hard work and dedication at practice. They are always willing to get better and a guide for their success is Coach Jones.
   "I think it's going to be a good rest of the season. We got some good competition. But knowing our team and the teammates I have, I think we will pull through and come out on top." said Max Heverly ('17)
    Even though competing in one of the toughest leagues in Northern California is challenging, the boy's support and gratitude towards each other has paid off.
   "The culture at practice is very energetic. Guys are flying around, they are competing. There is a lot of competition, guys are trying to get better and just because no one's position is locked down there is tons of competition all over the field." said varsity coach, Coach Jones.
   So far this varsity squad is off to a good start in their season. Although the rest of the season will be hard, the confidence these players have in one another is where their success will come from. Your Don's next game is Friday at San Ramon Valley. Be sure to come and support!