Amador Valley named National Blue Ribbon School
Hang on for a minute...we're trying to find some more stories you might like.
   Yesterday, the US Secretary of Education announced the Amador Valley High School was a 2017 National Blue Ribbon Schools (NBRS) award recipient.  AV is the only high school in the Bay Area to receive this recognition, and it is one of only 8 CA high schools to receive this honor.
    In an email sent to the entire staff, AV Principal Mike Williams told the staff that, "Everyone should feel proud because your commitment to supporting the academics and the culture of Amador Valley is why we are being recognized."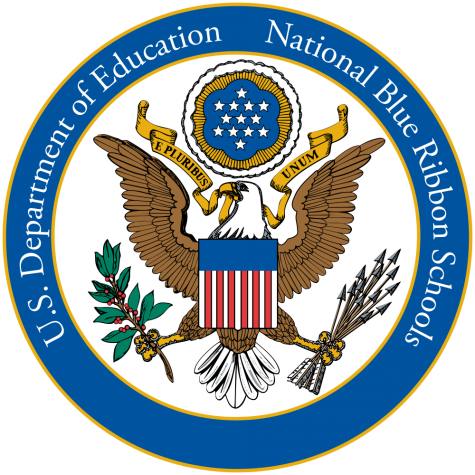 According to the NBRS website, "The National Blue Ribbon Schools Program recognizes public and private elementary, middle, and high schools based on their overall academic excellence or their progress in closing achievement gaps among student subgroups."
    AVHS was recognized as an Exemplary High Performing High School.  Schools in this category are schools that can demonstrate not only high-achievement at the school, but the school must also demonstrate that all students can achieve high levels at the school.
    English and Leadership teacher John Benbenek was also thanked by Williams in the email he sent to staff.
    "A special thank you goes out to John Benbenek who was instrumental in the application process," said Williams.
"[Achieving the National Blue Ribbon award] means that we have reached the pinnacle of academic excellence… It validates a lot of the community as well people come here for the schools. I know there's a lot of emphasis on education. An accomplishment like this isn't done by a single person or a small group. It's really an acknowledgement of the community that is committed to academic excellence," said Mr Benbenek.
    This amazing achievement will be shared by the entire AVHS staff who work tirelessly to support all students in the AV community.