SENIORS: What you should be doing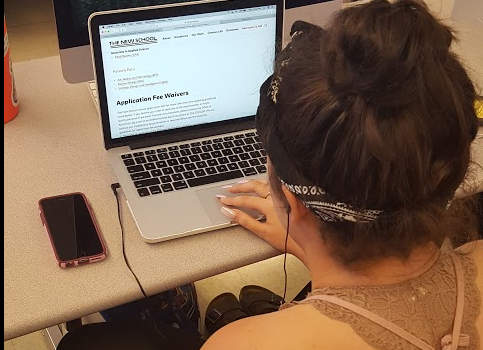 Hang on for a minute...we're trying to find some more stories you might like.
   Seniors have already begun to feel the looming stress of the future coming up behind them. For those who have not begun to think about applying to colleges, now would be the time to begin work.
   A priority, coming back into school, is asking about recommendation letters. Amador teachers are some of the best, and many are booked for months with students to write recommendations about, so make sure to ask as soon as possible.
   "I asked some of my teachers before junior year even ended because it really depends on the teacher. Some need to schedule appointments, and some just need an info sheet, you just have to ask" said Jesse Reid ('18).
   If not already taken, the SAT, ACT and Subject Tests in the coming few months must be signed up for now, or scores will not come before applications are due. Hopefully, most seniors took their tests last year, so now would only be the time if retakes are required.
   Check online to ensure your scores are at the same level as the colleges of your choices would like. There is no shame in retaking tests and doing better the second time.
   "I plan to take my tests well in advance, I already purchased my study books, but I know that things can always go wrong, so I'll be prepared" said Wendy Su ('17).
   In addition, college essay prompts have been released, whether private or public schools are on your radar. For nearly all private schools, September is a good time to prepare your account on common app to ensure applications, and essays, are made with enough time to properly edit.
   For those students seeking scholarships and financial aid, there are already many opportunities available. FAFSA will be open on October 1st to find eligibility for aid, and the College Center has some scholarships already, but keep checking in on Naviance, because new opportunities are always added.
   "Now would be a good time for seniors to start to look on Naviance to start researching different scholarships that are available, and to find out when the deadline is so they can request letters of recommendation for them a few weeks in advance" said Sheryl Pacheco, a school counselor.
   Make sure to see a counselor as soon as possible to keep track of special requirements for the colleges of your choice, applications will be due sooner than you think!