Differences in Cheer
Fiona McHugh, Staff Writer
December 9, 2016
    Many students know the typical high school cheerleader, but not many know what else there is to cheerleading. Cheerleading is not just pom poms and spirit anymore, and all the different types can get a little confusing.
   The most well known type of high school cheerleading is sideline. During the sideline season cheerleaders cheer at football games and perform at halftime. There are three teams that make up the sideline program, freshman, junior varsity, and varsity.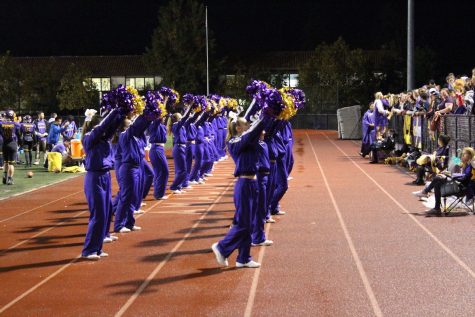 In late April, the start of every season, there are sideline cheer tryouts. Sideline cheerleaders cheer for Amador Football in the fall and their season ends in December.
   "I like the energy of Amador and I really like to watch football as well. Cheering on the boys during football season is exciting too" said Jessica Lawer ('17)
   A new addition to Amador cheerleading is stunt. Stunt is a form of competition that allows the girls to have their own spring sport that is not defined by football or basketball. With this addition the girls will not cheer for basketball in the winter.
   "Stunt is just stunting, right?" said Max Kuse ('19)
   The team will compete against another high school in the school gym, complete with a scoreboard. Last year Dougherty Valley High School participated in stunt and it turned out to be a huge success, packing  the bleachers with fans.
   Stunt will be opened up to anyone who would like to try out, you do not need to be on a previous Amador cheer team.
   "One of my favorite parts of cheerleading is stunting. It interests me how stunt will take stunting and involve a point system and facing off against another team. I'm very excited to see how it all works" said Cassie Jacob ('20).
   It consists of four quarters of competing in elite stunts, pyramids, tumbling, and a dance. The team consists of about 20 cheerleaders each getting their own jersey and number.
   At the same time as sideline tryouts there are competition tryouts. The competition team goes to various competitions and competes against other high schools. They work throughout the summer and train very hard for their competitions. Their season finishes in April with their Nationals trip.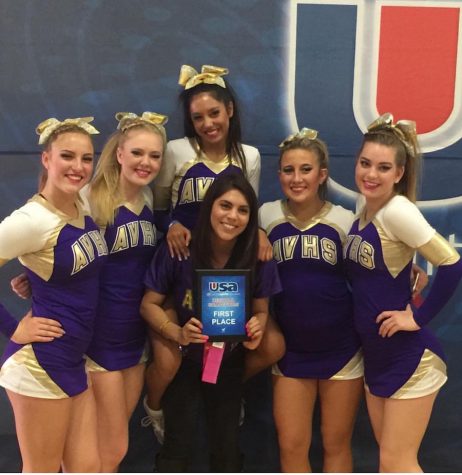 "Being the captain of the competition steam consists of organizing events for the team, making sure practices run smoothly, and helping out our coach with whatever she needs. It is fun to bond with the team but it takes a lot of responsibility to lead. I enjoy this position because of competing is one of my favorite parts of cheerleading" said Kayla Fulmer ('17).
   One branch of competition cheer is group stunt. They compete against other stunt groups at various high schools. Group stunt is comprised of 5 girls, a flyer, backspot, 2 bases, and a front spot.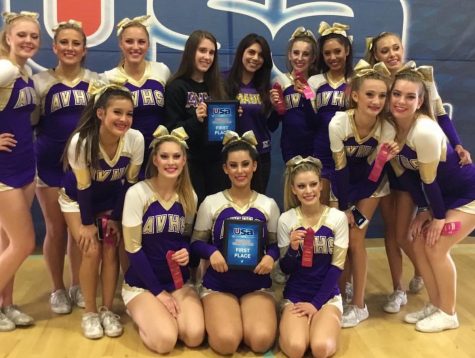 Cheerleading at the competitive level is recognized as a sport because of the dedication it requires of the athletes. The girls on all teams follow strict rules and practice regularly to ensure the quality of their performances and competitions.