Mix-it-Up Day brings AV community closer together
Hang on for a minute...we're trying to find some more stories you might like.
Entering high school can be a daunting leap, as students experience a flood of new ideas, new faces, and overwhelming challenges. In response to this issue, LINK and SEED held an event for freshmen called Mix-it-Up at Lunch Day.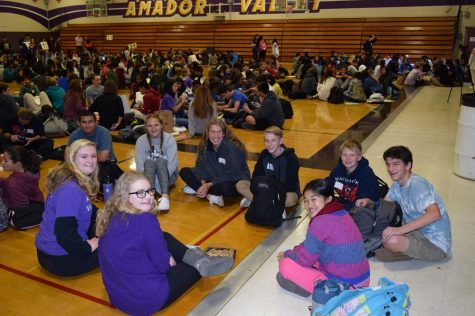 "Mix-it-Up at Lunch Day was on Thursday, November 17th, and it took place during lunch in the large gym. The event was for freshmen students and an opportunity for them to sit with people they typically don't sit with during lunch so that they interact with students not in their typical friend group or clique. it was an opportunity for them to meet new people and have conversations," said Nicole Zhang ('18), the president of SEED. "It's a national campaign launched by an organization called Teaching Tolerance in 2002. They wanted to organize this campaign to get students to cross social boundaries."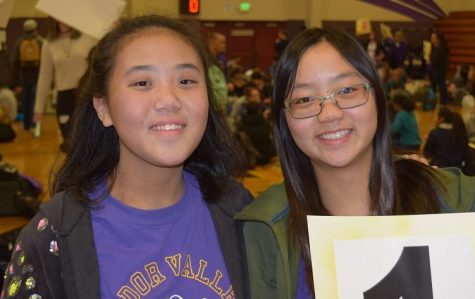 Mix-it-Up at Lunch Day allowed freshmen to have the valuable experience of forging connections not ordinarily available to them. Teaching Tolerance finds most students believe that divisions are most evident during lunch, and a study conducted by David Brookman at Stanford University and Josh Kalla at UC Berkeley and published by Science magazine found that even brief conversations have long-term, substantial influence in reducing prejudices.
"What I liked about Mix-it-Up at Lunch Day was that it allowed the freshman class to interact more with upperclassmen and other people in the class. It also allowed freshmen to get to know other freshmen better and not feel awkward when we saw them around school," said Sarah Yoon ('20).
Evidently, Mix-it-Up Day was a great success for freshmen looking to meet new friendly faces/ We hope to see similar events in the future bring the Amador community together.