Amador Valley hosts its biggest Pigskin yet
Amador held its biggest annual Pigskin yet last Friday. This event involved both Amador's first home football game as well as an opportunity for clubs, sports, and organizations to advertise and fundraise. 
"This year we have over 50 clubs. I was talking to the people I'm working with and they said we had 30 last year, so this is a big increase in clubs this year," said ASB Vice President Sam Montoya ('23).
Booths were set up in order to sell food, merchandise, drinks, and activities. Pigskin is a key event throughout our school's history since it is a great opportunity for students, parents, and teachers to socialize. 
"It was my first time coming and it was cool. I liked the different booths. [My favorite booth was], probably the darts one [because] it had a lot of people," said freshman Jordan Williams ('26). 
Since it is the first large event of the year, Pigskin serves as a monumental introduction for students, especially the freshman, on the importance of community at Amador. Through different activities such as playing games, viewing a variety of different club booths, and watching the first home game, students begin to foster community and build up the Amador spirit. 
"It is a wonderful event, it's nice to see people's creative side like what they sell and their business minded side like the marketing and promoting. I've been wandering around checking in with former students, current students, colleagues," said math teacher Charles Snyder. 
However, those who participate in the technical side of Pigskin, like club members and football players, get to experience Pigskin in a special way. 
"Pigskin was amazing and I had a lot of fun spending time with lots of my friends while selling churros," said DECA club member Sarah Zhang ('23).
This year, the iconic Pigskin football game was against Granada High School. The Dons won 38 to 10.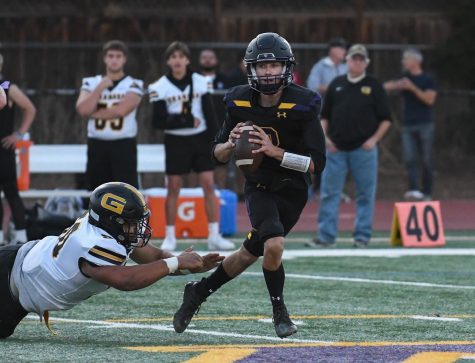 "I like the culture of the games. It's really exciting and energetic which is a new thing for me" said Varsity Football player Aarav Kapadia ('24).
Pigskin is a way many students fondly remember Amador culture and events.
"It was really fun seeing everybody come out and the school spirit was so strong compared to freshman year," said Pallavi Shankar ('23).
Additionally, most were content with Pigskin 2022. Attracting hundreds of students, children, and adults, clubs made hundreds of dollars while the football game captivated many. 
"It was a great event and [overall] a great success. All the clubs looked happy, money was raised, people went to the game, and everyone was excited. There was good energy, and I had a lot of fun", said Montoya.