New coffee shop to spice up downtown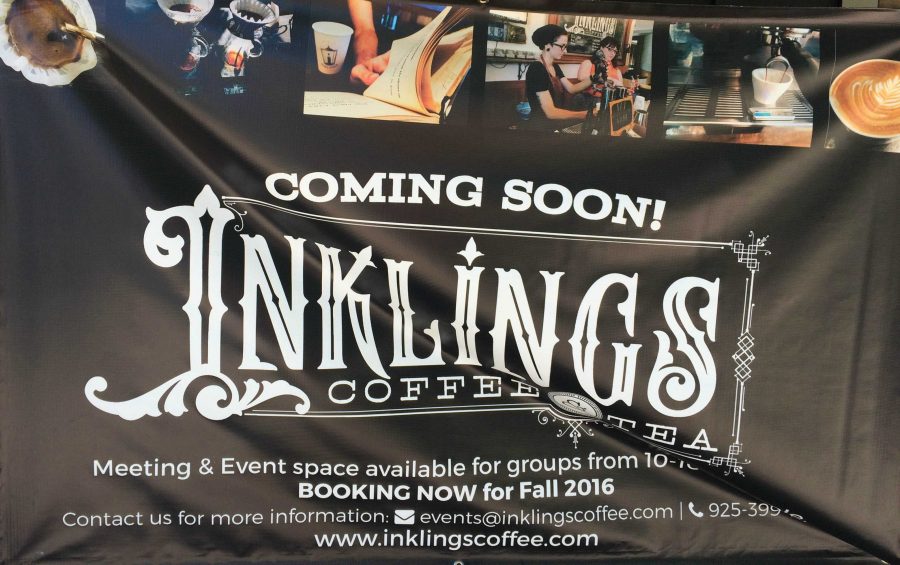 Fiona McHugh, Staff Writer
September 13, 2016
Downtown Pleasanton is a hub for new businesses and a great place to meet friends. Inklings, a new coffee shop, will fit well into Pleasanton's atmosphere.
"When people come to Inklings, we want them to feel like it is a place of conversation, engagement, fellowship, and the arts." said Hannah Arionus, Inklings manager.
The mission of Inklings is to "seek the good of the city". The goal is to be a place where the community can gather together in numerous ways.
"Specifically, we hope to invest the profits we earn towards local nonprofits and support the Tri-Valley" said Arionus.
The owners are planning on keeping it open later than most shops in Pleasanton. Once 7:30 rolls around, Main Street tends to get very quiet.
Inklings will be open until 10 pm on weekdays and 11 pm on weekends, keeping the town lively past normal closing hours.
There will be three meeting rooms available, the Common Room, the Riddermark, and the Wardrobe. The smaller meeting rooms can be reserved for business meetings or smaller gatherings.
The largest room, the Common Room, can be called a "venue" due to it's capacity of about 100 people. This room is ideal for hosting concerts, forums, debates, and other community gatherings.
Inklings will be scheduled to open at the end of September or early October. A more specific date will be released when the time permits.
Drinks ranging from nitro chai to the traditional coffee will all be sold at Inklings. Pastries from local small business owners will be sold alongside a specialty toast menu.
The students at AV are all getting excited about the possibility of a Starbucks alternative. The wave of students downtown and near Safeway makes it difficult to enjoy times with friends, especially when it is loud and crowded.  
"It's gonna be nice having another coffee shop to go to that isn't Starbucks or super crowded. It will make the traffic go down, especially downtown."said Emily Lahrs ('19).
Inklings will certainly be a welcomed addition to the downtown community.