Black Student Union puts on activites for Black History Month
Amador's Black Student Union (BSU) celebrated Black History Month with weeks of interactive activities. 
"Black Student Union has been trying to do a Black History Week starting before the pandemic. Now we're trying to make a bigger impact on Amador and spread more awareness during Black History Week," said BSU Co-president Dara Perkins-Arango ('22).
Memorials
Beside the library entrance each day, students could visit memorials to honor the lives of black heroes. From writer Maya Angelou to actor Chadwick Boseman, they highlighted artists, inventors, stars, and activists who made an impact on the world.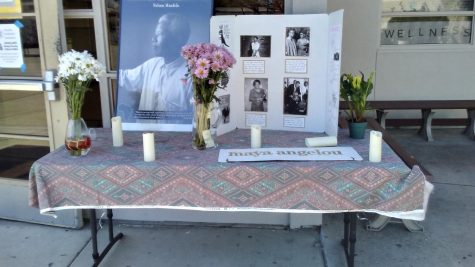 "Two years ago, Kobe Bryant had just died and we wanted to do a memorial on him. Then we were like, I think a lot of people would appreciate this memorial and honor it. We could even extend it to other people who are greatly mourned in black history and black culture, and have made a great difference in society despite being overlooked," said Perkins-Arango.
Putting together the final memorials was a group effort, with contributions from students — like a hand-drawn sketch of Kobe Bryant — and coordination between BSU members.
"I'm not much of an arts person, but I had fun being creative and putting the flowers and candles out. That was my favorite part," said BSU member Tylik Branch ('22).
Podcasts
BSU also published podcasts featuring their responses to a past podcast and their further discussions.
"The topic of the podcast was about black heritage — learning about that, giving our thoughts on that and how people can connect with their roots. Something that came to my attention was that there are a lot of African American people, and they're teaching you from slavery on up, and that's not really heritage. That's just such a depressing thing, from slavery on up. We have a history before that, so it was good being informed of that history," said Branch.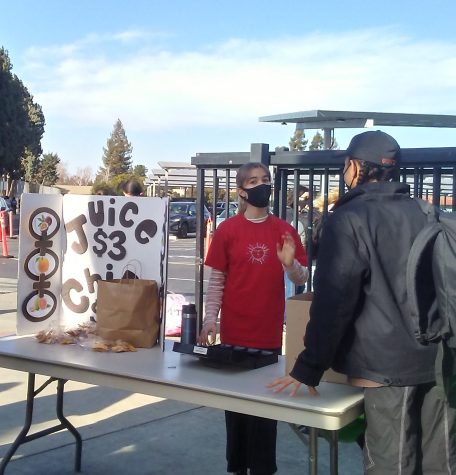 Fundraisers
Finally, BSU continued to give back to their community through fundraisers. Every Friday, members sold snacks after school and donated all of the proceeds to the National Black Child Institute.
"It helps with child welfare, the education of black children, and helping them get the proper medical insurance and family planning, and trying to improve the overall lives of black children, if they have single mothers, or just live in communities that don't support them," said Perkins-Arango. 
Future plans
Now, BSU is continuing to work on a create-your-own kente cloth activity for Donversity.
"Kente clothes are a unity of different aspects of people's lives…During Donversity, people could stop by and create their own little page that symbolizes who they are, and we'd put them out at various parts of Amador to showcase diversity at the school," said Perkins-Arango. 
All students are welcome to join BSU for their meetings on Fridays.
"We want to be a club who promotes black culture and shares it with Amador so that black students don't feel inferior. Even though we are a very small community in Pleasanton, we still want to feel like we're that big community that can share their culture and ideas with Amador, and Pleasanton in general," said Perkins-Arango.